Yandex is almost as popular as Gmail. How to create an email without phone number? Read the new article!
In terms of popularity in Russia, Yandex mail is practically on a par with Gmail. Like everywhere else, it allows you to send and receive letters, use it to register at all sorts of resources, and for any other purpose. How to create Yandex account without phone number?
In addition, it checks incoming messages for viruses, allows translation from other languages, and provides 10 Gb of cloud storage. You can't do without Yandex mail if you own a website, because almost all services for promotion in this search engine involve mail.
In this article, we'll look at several effective ways to register with Yandex without a phone number. It doesn't matter whether you need it to use some services or you just don't want to "shine" your data.
Method #1
Standard Yandex email registration without a phone number
In order to create a Yandex email without a phone number:
Go to https://yandex.ru/.
2. If you don't already have Yandex email, then click "Get email". If you already have an email address, click on your login, located in the same place, and select "Add user".
3. To register Yandex mail without a phone number you will need to fill in all the necessary fields:
4. Reaching the line to enter your cell phone number. To create a Yandex email without a phone number, click on "I don't have a phone" below.
5. The box with the control question opens, select the question from the list and type in the answer. You will need it to recover your password. Press the "Register" button.
6. Yandex email registration without a phone number is complete, and you can use your new email address.
The disadvantages of registering with Yandex without a phone number:
According to recent online reviews, accounts without attached numbers have become frequently blocked by the Yandex security system and still require entering your phone number to unblock the service. I recommend using the following more effective way.
Way # 2
To start Yandex mail without phone with a virtual number
Unlike the last method, getting Yandex mail without a phone using a virtual number is much more reliable. On the Internet, many sites provide the temporary use of a virtual number for a small fee.
One such resource is sms-man.com. Obtaining a number to register with Yandex costs only about 0.25 cents. This service is not just because, but because it has some advantages over similar resources, namely: low price, ease of use, the ability to buy a number to create an account and mail in Google, Mail.ru, Microsoft and many other popular services.
How to buy a virtual number for Yandex mail registration?
1. In order to start Yandex mail without phone with a virtual number register on the website sms-man.com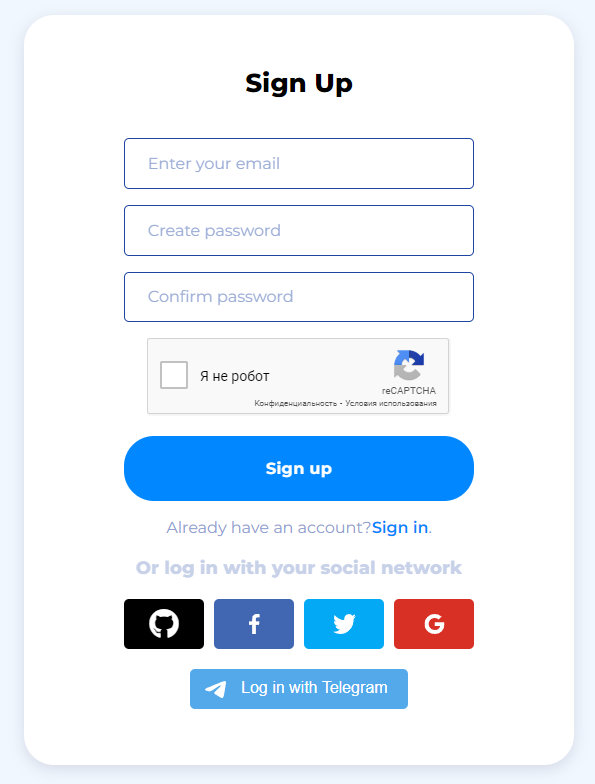 2. Go to the menu and select the item "Payment". Refill the account with a convenient payment system.

3. Go back to the main menu and select the "Yandex" service.


4. Buy a virtual number for Yandex by pressing the "Buy" button. Now you can use it to receive SMS when you register with Yandex.
5. Choose "Start mail" on the Yandex site and fill in all the necessary fields: Surname, Name, Password and Login, and in the "Mobile phone" field insert a virtual phone number. Press "Register".
6. To get SMS, go back to sms-man.com and click on the tab "Request History" and click "Get SMS" opposite the number.
7. In the corresponding field the activation code will appear, copy it and enter it into Yandex.
That's it, we succeeded in creating a Yandex email without a phone number!
Another way to get SMS
Also, for your convenience, we wrote an excellent bot for Telegram, through which you can also buy SMS.
SMS MAN gives you the opportunity to register with virtual numbers on all platforms and services
We've already written about how to sign up for Instagram, Telegram, Steam, Tinder, PayPal, Google, AOL, Blizzard, and other platforms.
Your account won't get blocked, you don't use physical SIM cards. And you don't have to worry about the platform banning the use of your personal phone for registrations.
Take care of your time, which you can spend to eliminate blockages, as well as mental health and nerve cells, which are very slow to recover 🙂
Questions or concerns? Send comments or SMS MAN support.
Dima is Content writer & Programmer at SMS-man. He is the creator of SMS-MAN Bot and writes articles on SMS-man Blog.
You can reach Dima at: dima@sms-man.com