Twitter is a social network that is a bit like a small blog, where everyone can publish messages (tweets) to attract readers. This service has quickly gained popularity among users around the world, and more and more people want to know how to use Twitter with fake phone number?
To join this social network, you will need a phone number to which you will subsequently receive a confirmation code. But what about those users who don't have access to a cell phone or need to create an additional page for business? Can I sign up without revealing personal contact information?
Some users prefer to sign up for Twitter without a phone number because they don't want to share their personal information. Others need many accounts on this social network, but it's not cost-effective to buy a SIM card for each profile.
However, there is a less expensive solution that will only cost a few cents.
How to make Twitter account with fake phone number?
The best option for using Twitter without a phone number is to sign up with fake numbers. You can buy such a number for very little money and there is a guarantee that your account will be tied to it forever.
One of the services that provide this function is sms-man.com. It stands out among its competitors with cheap prices for virtual numbers. It offers to register Twitter without a phone number for $0.26.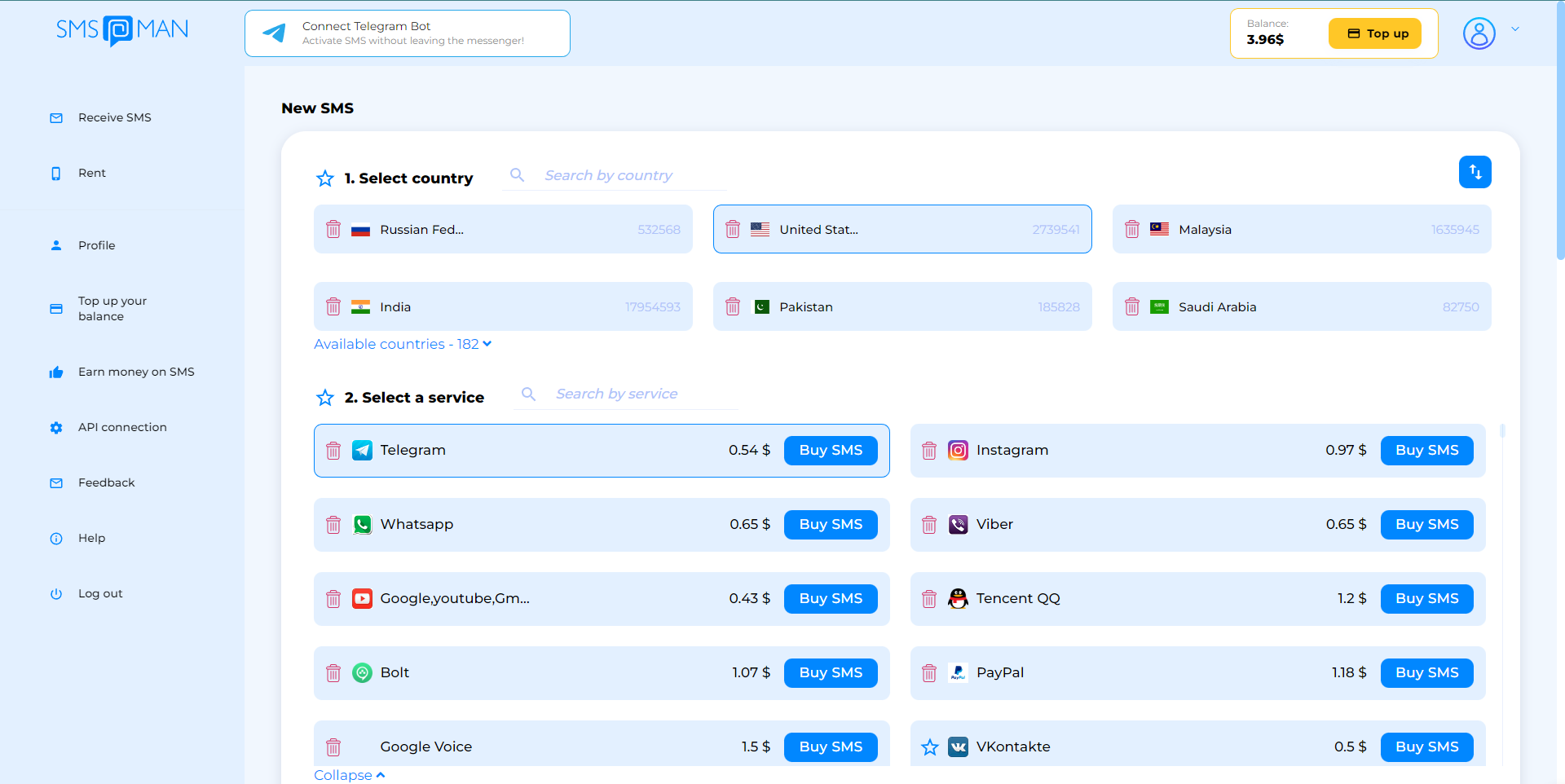 The source is very easy to use, so the entire sign-up procedure takes no more than 2-3 minutes. And it can also help you get a profile for Facebook, Instagram, Telegram, and other social networks.
How to buy a virtual number to create Twitter account with fake phone number?
To purchase a virtual number for registering on this social network within a few minutes, use our step-by-step instructions:
Sign up to the website sms-man.com.                                 
In the section "Payment", deposit the required sum via a convenient payment method.
Choose country that you need, click "Show all services" button and enter "Twitter". Then click "Buy" button.
Now go to Twitter and choose to register by phone number
Input your name and phone from sms-man. Then fill date of birth
Click "Get sms"
Input verification code in Twitter.
Create password
Now you know how to get a Twitter account with fake phone number with minimum effort. You can use this method to create an unlimited amount of profiles, but, for each of them, you will need to buy a separate virtual number.
Dima is Content writer & Programmer at SMS-man. He is the creator of SMS-MAN Bot and writes articles on SMS-man Blog.
You can reach Dima at: dima@sms-man.com
Sms-man.com
5
Sms-man.com
Virtual number for sms verification
virtual number for Twitter