Amazon.com is the largest trading platform in the world by turnover and the main competitor of the famous eBay auction. Every day, this online store delivers over 4M products to 180 different countries. It was the first company that started to sell mass-market goods over the Internet around the world. And it quickly gained immense popularity.
Today, on this website, you can buy almost anything: from a small keychain to a car. More to the point, here, you can both make purchases and sell goods. This online shop provides a user with his own virtual storefront and a variety of tools to increase sales.
Is it possible to create more than one Amazon account?
Many people need multiple profiles to promote their products or for other reasons. Officially, you can create one page only, although just a few years ago it was possible to register 10-15 profiles. Now, to create several Amazon accounts, you will need to complete SMS confirmation for each of them. But buying new SIM cards each time for this purpose is not very cheap.
On the Internet, you can find many offers to buy an Amazon account that has already been registered. However, experience has shown that such pages do not last long and are usually blocked within 24 hours.
The most reliable, inexpensive, and proven way to create Amazon account without phone is to use a virtual SIM. A virtual phone number for Amazon can be used to get a registration code for a small fee. And you can be sure that you will get a login that will not attract any suspicions or unwanted attention from the administration.
How to get a virtual phone number for Amazon.com
To create Amazon account without phone number, use sms-man.com. It offers to buy a virtual phone number for Amazon for 0.2$ only, which is much cheaper than prices on other similar websites. Besides, on this source, you can also create additional pages for eBay, Alibaba, Paypal, and other popular platforms. You can select a country to which the number will be linked. In general, this service is greatly useful and convenient.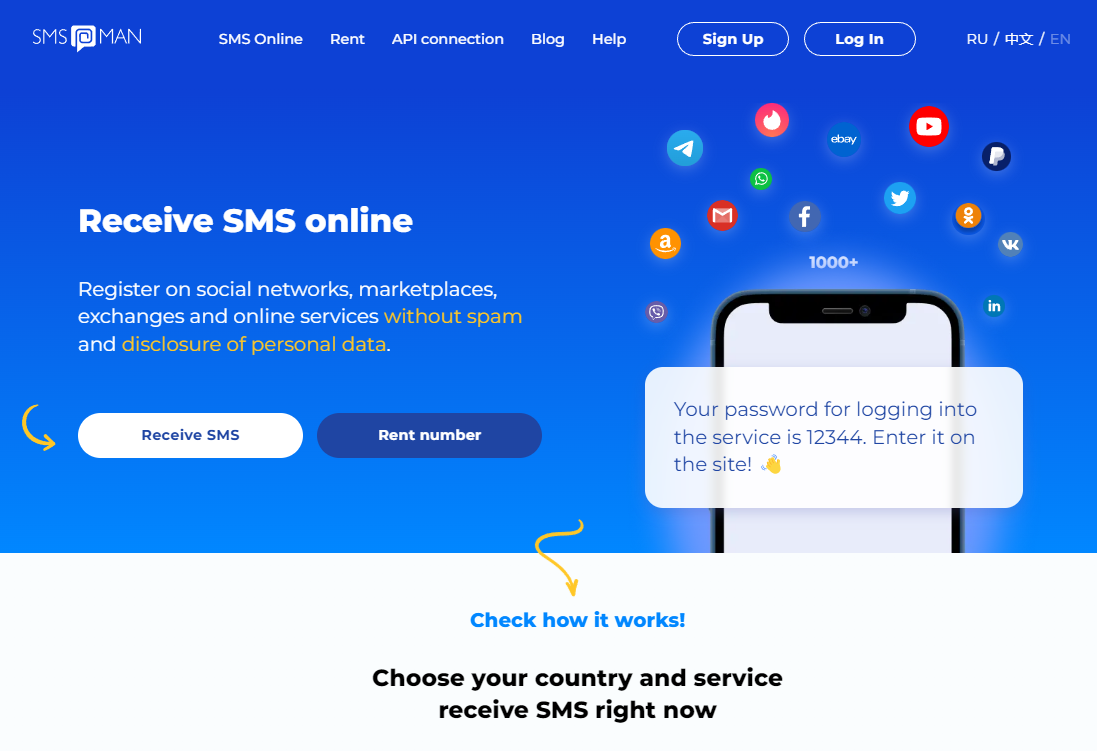 It will take you no more than 5-7minutes to buy a virtual phone number for Amazon. So, here are the four simple steps you should take:
Sign up for sms-man.com.
Make a deposit to your account.
Go to the home page and select "Amazon".
Choose a suitable virtual phone number and confirm your choice.
That's all! Now, the virtual phone number is available in your personal account.
Creating Amazon account, enter this virtual number into the corresponding box. After the store sends SMS to it, go back to sms-man.com, open your personal account and click on the button "Get SMS". Enter the code received in the registration form. Using sms-man.com, you can create as many Amazon accounts as you want. You will have to buy a separate virtual number for each account for 0.2$. But it's not so expensive for a full-fledged profile.
Vyacheslav is SEO expert at SMS-MAN. He also writes on virtual numbers and SMS verification issues on SMS-man Blog.
You can reach Vyacheslav at: z@sms-man.com