Despite the fact that US virtual phone numbers have taken over the regional palm lately, Canadian phone number is still a popular choice for receiving online SMS. It is a relatively cheap and at the same time high-quality solution for creating additional accounts on different websites and apps. Not saying that it is easy to obtain at any time of the day.
Ways to use Canadian phone numbers for receiving OTP
There is not much difference between it and virtual phone numbers in other countries. It is suitable for the same purpose. With that being said, there are a few reasons to get a Canadian phone number:
Changing it with a real one in order to preserve more privacy and anonymity;

Signing up for a second time on social networks, dating services and other websites;

Creating multiple accounts online for promoting business with greater efficiency by doing mass mailings with invitations and offers.
Of course, those are just a few of a lot of possible use cases for Canadian virtual numbers. You can use them to receive verification codes from literally any website and app that ask its users to verify their phone numbers. So this feature fits well for solving the majority of tasks regarding multiple accounts registration.
Safety of virtual Canadian phone numbers
Virtual phone numbers are designed to be safe to use tool. This rule does also apply to Canadian phone numbers. You don't have to worry about safety while using them. In order to purchase it there is no need to provide any personal information data. Most often for signing up on a specialized provider platform it is enough to provide an email address only.
Also, there is no way to specify and track a fake Canadian phone number for SMS. It doesn't get associated with its user so finding out where the person is located is simply impossible. After all, if using a reliable platform, all the entered personal data is protected and cannot be disclosed under any circumstances.
How to get Canadian phone number for SMS?
It is way easier to receive SMS online from Canada than it seems. Just follow the steps below to find out how to get this task done within a few minutes at an affordable price:
1. Create an account at sms-man.com and verify it by opening the link sent to your email address.
2. Use one of a few payment options to replenish its balance with some funds.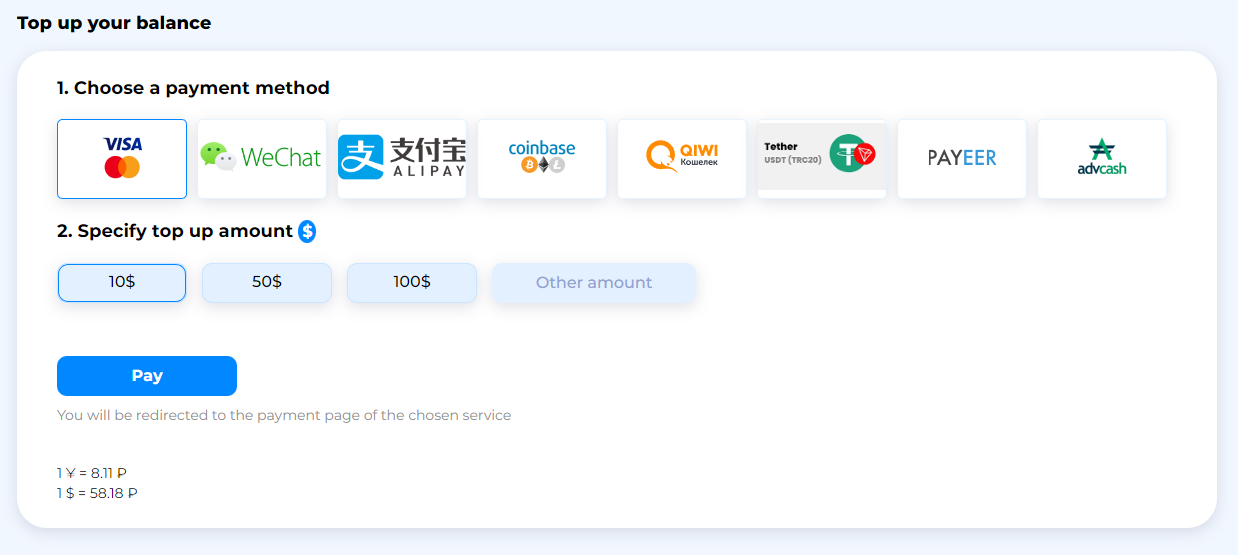 3. Proceed to the homepage of the platform and choose the Canadian virtual phone number on the list with countries.

4. On the next list that represents apps select the website or service to receive the verification code from.
5. Press the buy button to get a Canadian phone number.
The task is completed. Now simply request a text message on the obtained phone number from the chosen app and receive SMS online. Canada phone numbers are high quality so it won't take much time. Just click a few times on «Get SMS» and use the received verification code to create or verify the desired account.