Even though recently there are appeared a lot of new features and solutions email services retain the status of one of the best tools for getting in touch with friends, relatives, and business partners as well as promoting various products on the internet. Due to this, there is still a high demand for such a service as gmail.com new account without phone number registration. This feature allows creating a completely private mailbox or signing up for multiple profiles with no limit on their number. In this article, we will explain its benefits in detail and how to take an advantage of such an option in the easiest way.
Reasons to open gmail.com new account without phone number
Gmail doesn't require new users to complete mobile verification in order to get access to its services. Everyone can create a new Gmail account on Google without a phone number. But if it comes to registering two or more accounts then this situation changes completely. For security purposes, the platform will ask to verify the phone number for the second and each next mailbox.
So most often such a feature as creating gmail.com new account without a phone number is in demand when it is necessary to create additional profiles on the most popular email service worldwide. But also it is a good solution for those who don't want to disclose their personal data since this process involves using a virtual number that is untraceable.
Creating a profile with a virtual number for Gmail verification via SMS
This task is much easier than it may seem to those people who are not familiar with such a thing as virtual telephony. But in reality, there is nothing like that. Everyone can use it to create gmail.com new account just within a few minutes. Here is how it works:
1. The first step is to sign up for an account at SMS-Man. You can do this with either an email address or a profile on one of the social networks such as Facebook or Telegram.
2. Then, after registering the account, proceed to the payment tab and add funds to the balance using a suitable option. It is possible to do with MasterCard/VISA, Coinbase, Payeer and many other methods.

3. Once the profile is replenished proceed to the main page of service and select the international dialing code of the virtual phone number. There are more than a hundred countries available.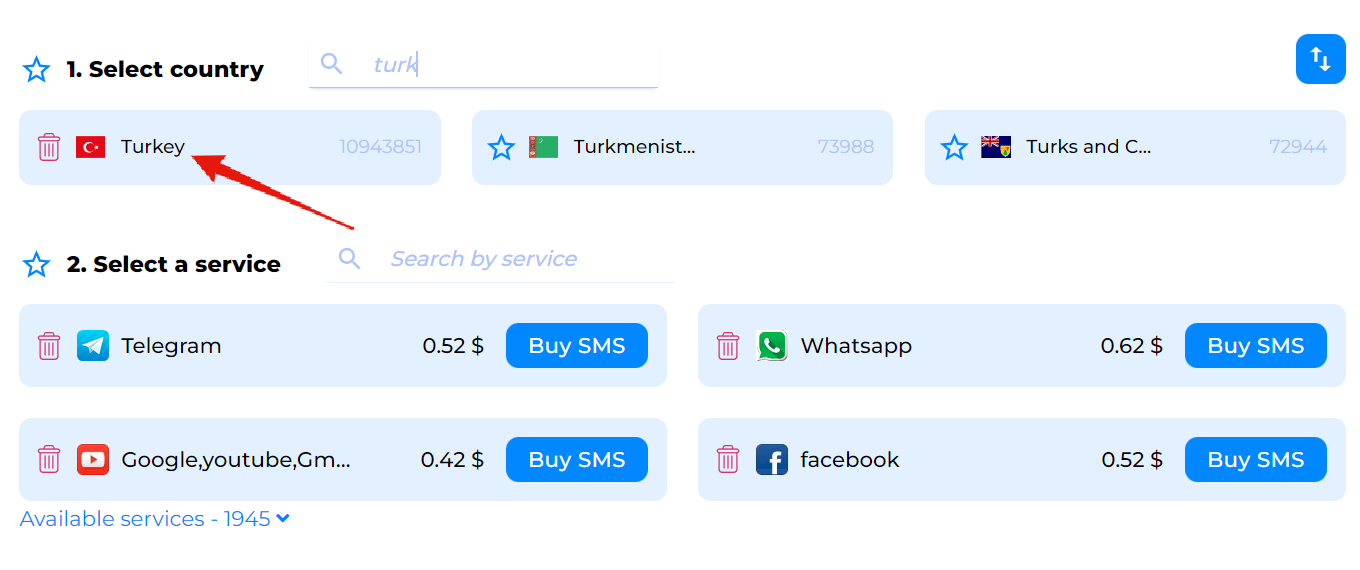 4. Then scroll the homepage a little down and choose Gmail among other websites and apps. Use the search option to simplify the process.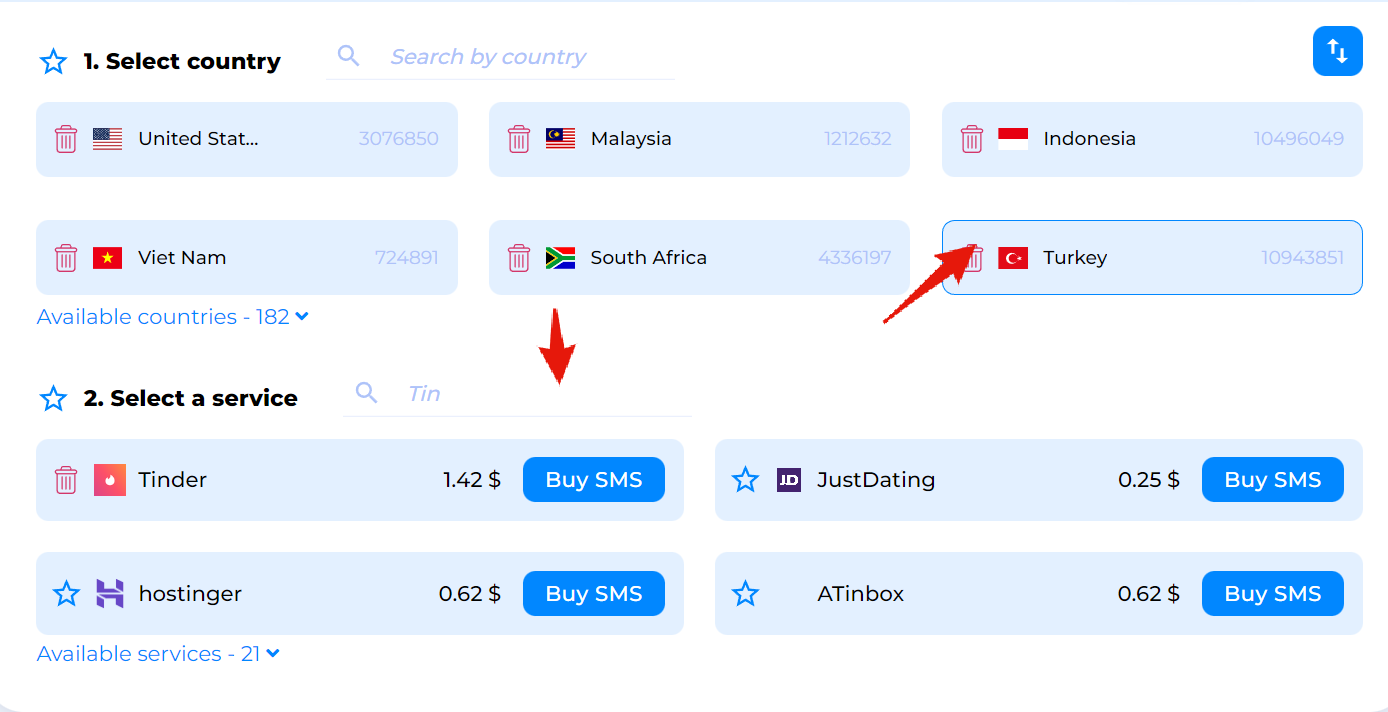 5. Click on the purchase button to obtain a virtual number for Gmail verification via SMS. It will appear on both the main page of the platform and the "Request History" tab in the profile.
The hardest part is over. Now put a purchased phone number on the registration page in Gmail and request a verification text message. You can reveal it by pressing the "Get SMS" button at SMS-Man. Use the received code to create gmail.com new account and access the most popular email service in the world.
Registering in other email services without phone number
You can use a virtual number not only to bypass Gmail verification. This feature provides an opportunity to create an account on any existing email service including Outlook, Yahoo, Zoho, and so on. Just repeat the steps from above choosing desired option from the list of websites and applications.
There is also a possibility to use a rental virtual number instead of a disposable one. To check it out visit the rent page. Such numbers are available for receiving an unlimited amount of verification codes during a fixed period of time. So it is possible to use it to create accounts on several email services at once as well as log in with them on multiple devices. So the service provides solutions for all kinds of tasks.