In 2011, when its twin brother LINE from the Japanese division of Korea's Naver came along, KakaoTalk held onto its lead because of its broader functionality. It automatically registered friends using the phone's contact list and showed unregistered possible friends. The Korean startup dealt with WhatsApp, which had stepped up in Asian markets, in an even simpler way: with its pricing policy. Unlike its Western rival, KakaoTalk has always been free. But how to unblock KakaoTalk, if it get blocked?
On the Internet, there are more and more messages "Kakaotalk not working" or "How to use KakaoTalk-writes that the account is blocked". Of course, you can contact the site administration, but in most cases, no one will restore your account to you. And the answer itself has to wait about a month. KakaoTalk is also used as a social networking tool. It can be used to search for others by using their names, numbers and email accounts. In fact, people are so easy to find that it raises security and privacy issues. Competitors have introduced end-to-end encryption , but it has lagged behind in this area.
How to solve KakaoTalk blocked account problem?
The easiest way is to create a new KakaoTalk account, registered with a foreign number. Using a virtual number will help us with this. Accounts registered with foreign numbers are more trusted by the Kakaotalk administration and are less susceptible to blocking.
If your account has been blocked on Cocoa, then on the site sms-man.com you have the opportunity to buy KakaoTalk new phone number for only $0.30. When buying a number, you have the opportunity to choose a mobile operator from 151 countries around the world. Registering a second account using our virtual numbers eliminates further blocking in Kakaotalk.
Get a virtual phone number to unblock KakaoTalk account
If you want to know how to unblock your account, you are in the right place. Read this paragraph and repeat actions which are in our step-by-step guide. Don't rush and be patient. It will not take more than 3 minutes for you. Just do this:
1. Log in to the service sms-man.com and create an account.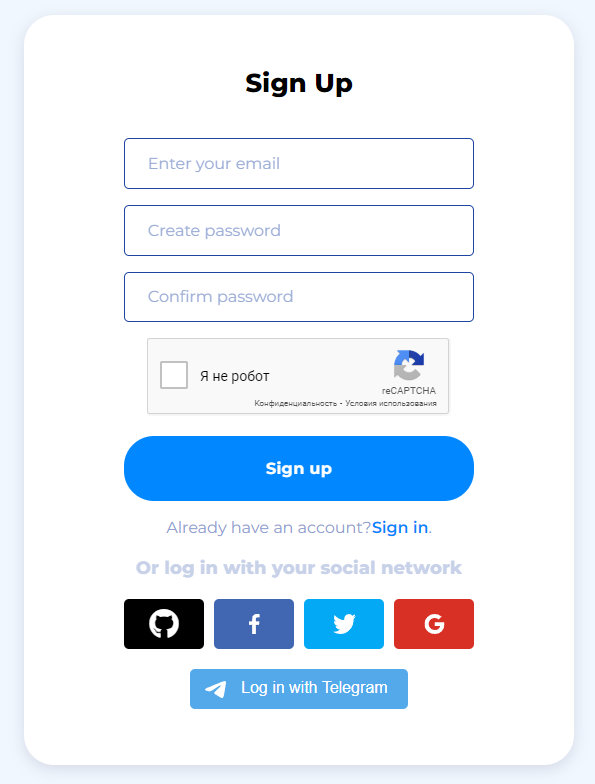 2. Recharge your account through a convenient payment system in the "Payment" section.

3. On the main page, choose the country that you need and KakakoTalk service. Then click "Buy" button.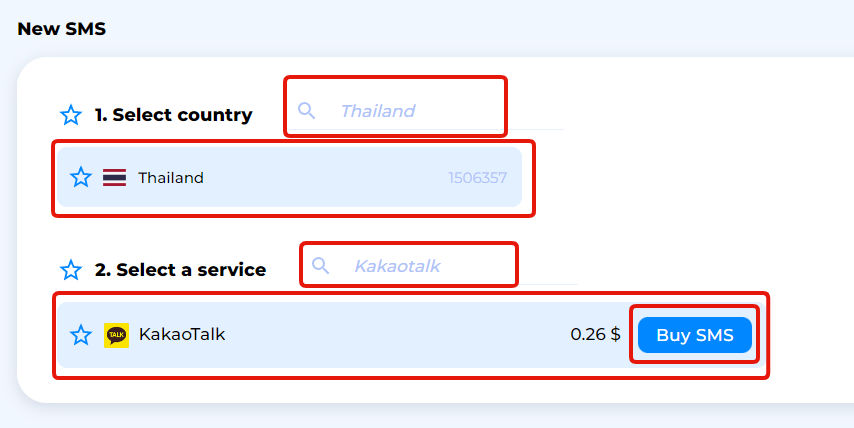 4. Now open Kakaotalk and click on the "Sign Up" button.
5. On the next page, we agree to all the terms and click on the "Agree and Continue" button.
6. Next, you need to check the phone number. We copy our purchased number and paste it into the registration field.
7. A verification message with an activation code will be sent to our phone number. To check it, scroll the homepage of a website up or go to the "Profile" section, then "Request history" in the upper corner of the screen and click on the inscription "Get SMS". Copy the code and paste it into an empty field on KakaoTalk.
We come up with and prescribe a password several times. Enter your nickname, as well as, if desired, gender and date of birth. That's it, we managed to make a second account in Cocoa Sense without using a SIM card. To do this, we spent only 28 cents and a few minutes of our time. We can create as many such accounts as we want.