MiChat is an innovative messenger for sending messages with great functionality. It gives you the opportunity not only to communicate with old friends but also to get new friends close to you. The MiChat app is available for Android and iOS operating systems. Based on over 10 million downloads from Google Play, MiChat is already widely used around the world. To communicate in the messenger for free after registration, all you need is a stable Internet connection.
MiChat application features:
fast and convenient communication in personal correspondence or group chats;
thanks to the function "People Nearby" you can find new friends in the selected diameter, who also use MiChat;
the ability to search for chats according to your interests;
receive and send videos, photos, files, text and voice messages;
the function of video capturing your moments – an interesting way to make short and memorable videos and share your life;
many built-in emojis to express your emotions. Cute, cool, funny emojis to share with your friends.
As with most messengers, registration in the MiChat app requires a phone number, to which you receive an SMS with an activation code. This makes it difficult to create additional accounts and registration for users who don't want to "show" their personal phone numbers.
If you need to create several MiChat accounts or you just don't want to use your personal data, the best option is to use a virtual number for MiChat registration. You can buy it for temporary use, specifically to receive SMS with a confirmation code.
Where to buy a virtual number for MiChat SMS activation?
Messenger MiChat is not yet very popular among the Russian-speaking population, so a few services offer to buy a virtual number for registration in MiChat. One such resource is sms-man.com. On it you can buy a virtual number for SMS activation in Viber, Telegram, WhatsApp, Yalla live, and MiChat. Why sms-man.com? Compared to other services sms-man has a number of distinct advantages:
Low price. Buy a virtual number for only 20 cents.
Choice of an operator. You choose your own mobile operator country from a list.
User-friendly interface. Buying a virtual number takes no more than 5 minutes.
Big choice. Service allows getting an additional account in more than 110 popular services on the Internet.
Chat support. The quick answer from support service on any question in our convenient chat room.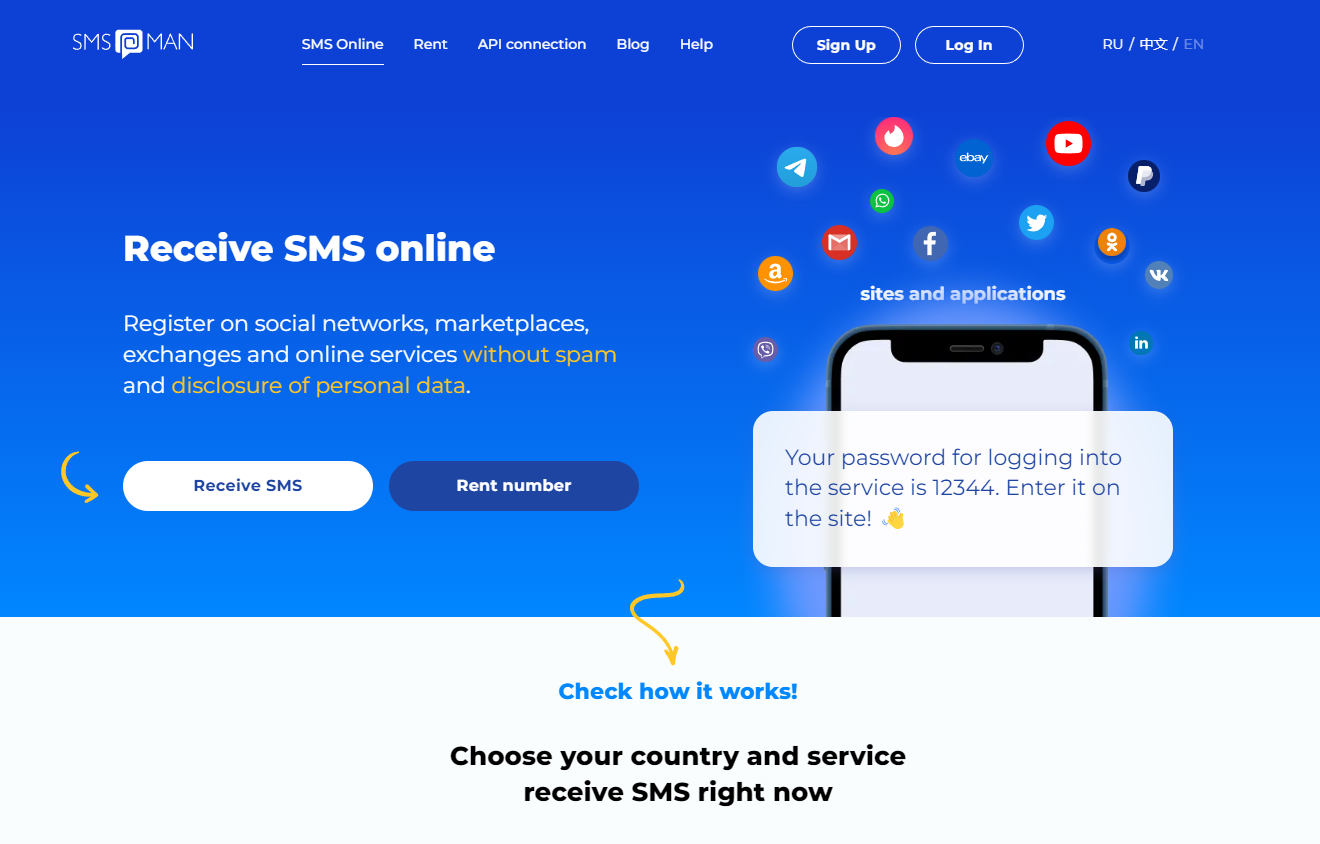 All these unquestionable advantages make sms-man.com one of the leaders in the sphere of virtual telephony for SMS activation in Russia. It is very easy to get a number here; the whole procedure is described in detail in the section "How to use". So, using the service sms-man.com, you can create a large number of accounts not only in MiChat, but also in any other popular messenger
Vyacheslav is SEO expert at SMS-MAN. He also writes on virtual numbers and SMS verification issues on SMS-man Blog.
You can reach Vyacheslav at: z@sms-man.com