OLX is a popular marketplace that connects people, who want to buy, sell and exchange goods. There is a wide range of categories, so you will surely find the products or services you need. More than 350 million people from more than 45 countries around the world visit this platform every month.
Most users use this website only from time to time when they need to sell some unnecessary things, but some have turned it into a fully-fledged platform for promoting their businesses.
What do multiple OLX accounts offer to a user?
For effective trading, the optimal variant is to use many accounts. That will allow you to post similar ads from different pages and stay at the top most of the time for free.
But, to register a new profile, you will be required to enter a new mobile number each time. It will be used for SMS activation, which means that you will get a message with a verification code to it. The administration introduced this rule on purpose – to prevent users from creating multiple accounts and to sell paid services for ads to them. So, how to post ad on OLX without phone number and save on buying multiple SIM cards? There are two ways to circumvent this restriction: to purchase a ready profile or to use a temporary virtual number. Let's discuss both methods in detail.
How to post ad on OLX without phone number safely: to buy ready-made accounts or to use virtual numbers?
It seems that buying profiles is a great solution. But it has a serious disadvantage – lack of safety. You will have to run your business via a fake page and put your money at risk. Surely, the administration of the service also disapproves of the use of such profiles and regularly bans them. Just imagine, if you use "OLX Delivery", there is a risk that your profile can be banned with all the money from sales. Another disadvantage of this method is high prices. Buying an account is more expensive.
It is much safer and more convenient to buy a virtual number. You can freely use it to receive an SMS message with an activation code and be sure that no one else will get access to it. That means that your new profile will belong only to you. In addition, as we have already mentioned, it will cost you much cheaper than a ready account. Besides, it will take you no more than 2-3 minutes to get such a service.
Where can I buy a virtual number to sign up for olx without phone?
Nowadays, on the Internet, there are many websites that offer such services. But, in many cases, they set bloated prices. To avoid unnecessary expenses, we advise you to pay attention to the service sms-man.com, which is really safe and low-cost. You can buy a virtual number for registration on OLX only for 15 cents. And you can choose a country of a mobile operator: Ukraine, Russia, Kazakhstan, and many others.
The website is extremely user-friendly, so the entire procedure will take no more than 5 minutes. Also, here, you can create an additional account for such popular platforms for ads as Avito and Airbnb.
Below, you can see a step-by-step guide on using Sms-man:
Register at sms-man.com.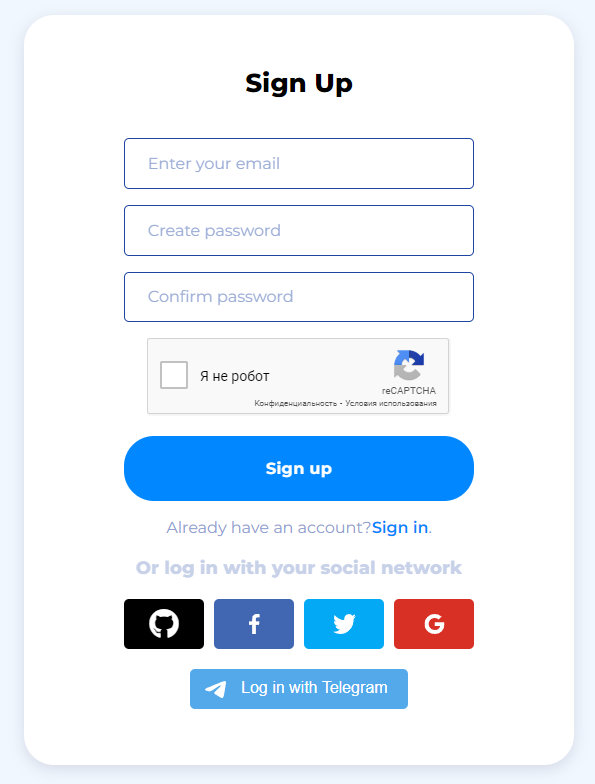 Choose "Payment" in the main menu.
Deposit your account in any convenient way.

Go to the main page and choose the service "OLX".
Pick up one number from the list and click on "Get".
Go to your personal cabinet and copy it. Then, go to the marketplace.
Choose the section "My Profile" and click on "Register".
Paste your virtual number, agree with the rules and confirm that you are not a robot. Press the button "Registration".
An SMS with an activation code will be send to you. To watch it, go back to header sms-man.com.
Press "Get SMS".
Paste the code you see in the sign-up form and confirm it.
That's it, now you know how to post ad on OLX without phone number. With the help of sms-man.com, you can register exactly as many accounts on this trading service as you need without worrying about the risk of being banned by the administration.
How to use OLX with free fake account?
You can obstacle ban from OLX with making new account for free!
Try our free channel with phone numbers to receive SMS from OLX and more than 2000 other apps there: http://t.me/smsnam
Vyacheslav is SEO expert at SMS-MAN. He also writes on virtual numbers and SMS verification issues on SMS-man Blog.
You can reach Vyacheslav at: z@sms-man.com