Do you have an account on Kakao? Do you use it on your smartphone, computer, or tablet? Do you want to get it on more than one gadget? Can KakaoTalk be used on multiple devices? Luckily, as of now, this IT company offers a full range of versions for all sorts of mobile phones, tablets, and computers. More to the point, the software allows verifying one profile on 5 different gadgets.
How to use Kakaotalk on multiple devices?
If you already have an account on this platform, you can use it for logging in on any mobile device or computer. If you do not have a profile, see the instructions below.
But there is one inconvenience – you cannot stay logged in on all of your devices at once. In the first place, that refers to computers. For example, you may need to access this messenger from both your home PC and the one which is installed in your office. In such a case, the system will log you out every time you enter the platform from another computer.
How to fix that? In practice, as of now, there is only one solution available – you will need to make another profile on this social network. Obviously, the biggest problem is getting an additional phone number for your second profile. The good news is that, thanks to the service Sms-man, that will not cause any difficulties. On our website, you can buy a virtual number for Kakao for $0,08. So, you can create as many accounts as you need without any special problems.
How to make additional profiles to access Kakao on multiple devices?
Pass the sign-up procedure on our source.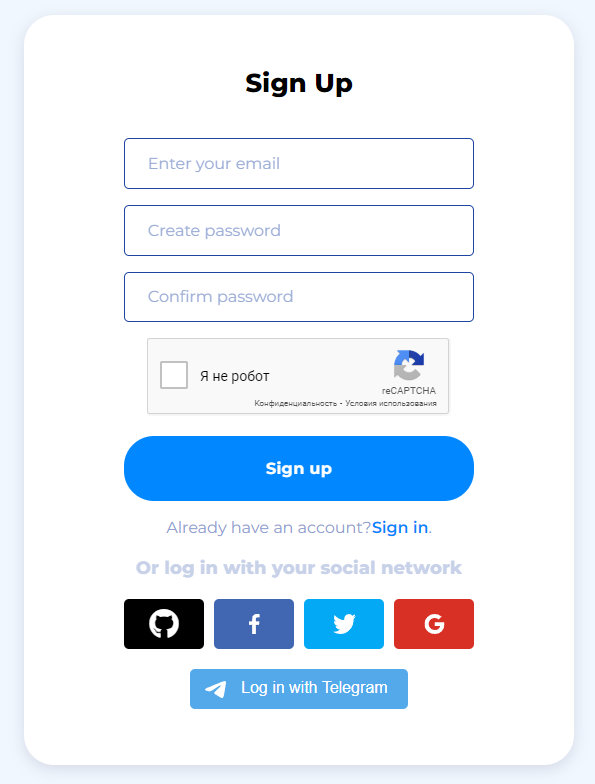 2. Transfer a payment depending on how many additional profiles you need all-in-all.

3. When choosing temporary numbers for entering KakaoTalk on multiple devices, choose South Korean mobile operators. In such a case, your registration will be completed quicker, and you will get access to the entire functionality of the messenger without any regional limitations.

4. After you press "Buy", go to your cabinet and copy the disposable number purchased.

5. Then, create a profile either via a mobile device or via a PC – on the official website of the messenger. We will discuss the first method. But, if you decide to choose the second option, you will need an additional email address. Here are guides on how to create additional profiles on Gmail and Yahoo via our service.
6. Type the temporary number bought in the form.
7. When you need to see the code for confirmation, open the tab "Request History" again and click on the button "Get SMS".
8. Afterward, you can fill in your new profile and start communicating.
Now, you can freely use Kakaotalk on multiple devices without passing through the log-in procedures every time. The only difficulty is that your contacts may get confused about how to get in touch with you. However, to prevent that, you can just divide your business and personal communication into two profiles.