Hello, in this article we will figure out how and where you can get virtual phone number for create account on all service you want, how its work and whats prices. How to get Nigerian number for SMS?
What is virtual number
Virtual numbers most often refer to a real physical number with access to manage, receive calls and sms. In fact, this is not entirely true. A virtual number is a number without a physical SIM, but it will work just the same. Some pluses of such numbers are:
With these numbers you can register with services that require sms verification when registering, in case you don't want to register with your main phone number;
You can get such a number from the same cellular network providers online.
In this article, we will consider virtual numbers that can be bought or rented online to receive calls and sms.
Where I can get virtual number for services
Rent a virtual number or get only 1 sms you can on sms receiving services or on our telegram bot. These are special services that allow you to easily and quickly buy sms or rent a number. What is it for? You may need a second Instagram account, you may have forgotten your Facebook password and completely lost access to your account, you may have been blocked by Telegram. Such services offer numbers from almost every country in the world to receive sms from any site/application/service. You register with such a service, top up your balance, choose the country of the number and the service for which you need this number. Then the system automatically finds you a free number by all parameters, you only need to copy it to Telegram/Facebook/Twitter etc., and then copy the sms-code for verification.
How much does SMS cost
Prices depend on the country of the room. Not every country has an easy way to get numbers to provide sms. For example for US numbers the prices will be as follows: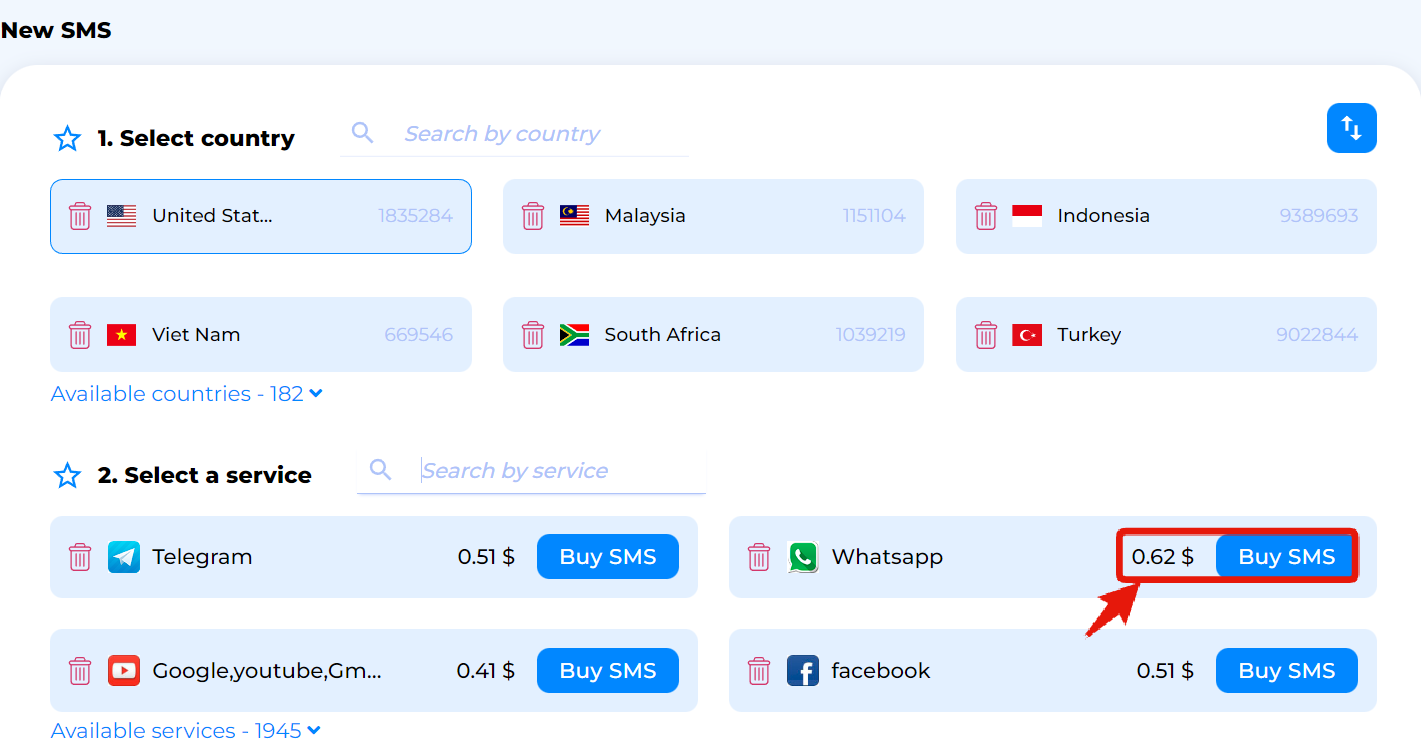 And for Indian numbers the prices will be: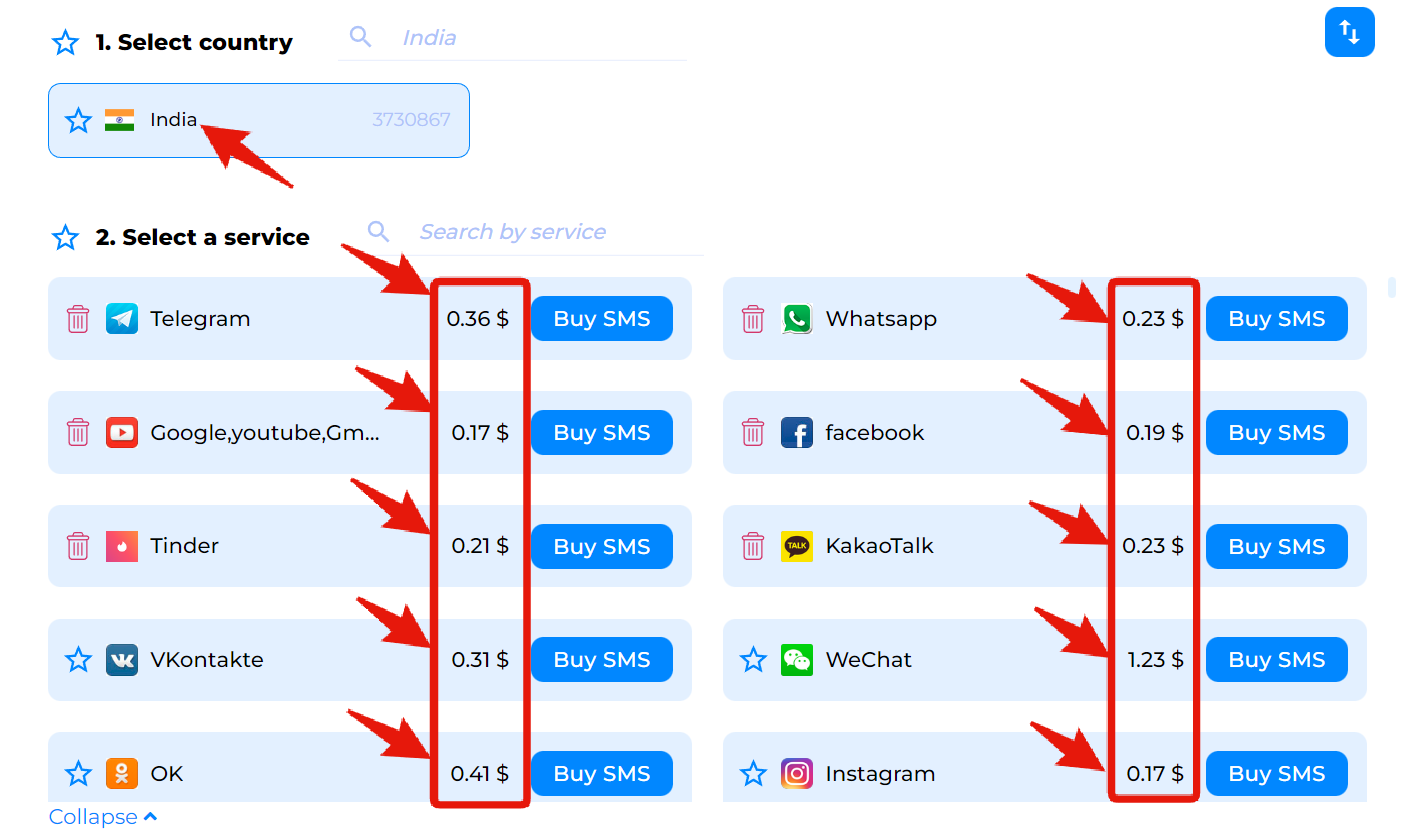 If the number is available to all users, can my account be restored?
The number is indeed available to all users, but our service does not allow you to receive more than 1 sms from one number from one service. That is, if you receive sms for Telegram from our number, this number will no longer be available to other users to receive sms for Telegram. However, for other services will be available. You will be assigned a number and a specific selected service, no one can receive sms from your purchased number for your selected service except you.
How to get Nigerian number for SMS verification
Go to sms-man.com > create account > confirm email > top up balance on Payment tab > press Show all countries

2. Type Nigeria and press on Nigeria

3. Choose service you need. If you don't see needable service -> press Show all services
Then you will get number to get sms for service, use this number to register account -> Press get sms to get sms. Done!