Do you need an account on this messenger but worry about privacy risks? Get a virtual number for WhatsApp from our online store.
Nowadays, most people prefer communicating via messengers. And WhatsApp is one of the top choices all around the world. In fact, around 50% of users have it on their smartphones. This app is available for free and is compatible with all operating systems. Using it is easy and comfortable. It offers usual calls, audio calls, video calls, texting, sharing photos, videos, etc.
However, there is one minor disadvantage as well. Like most other services, it requires linking your phone number to an account. And, in recent times, there were so many hacking attacks on all kinds of websites and online services that most users do not want to share their personal data with any platforms. They do not want their contact information to get published on open access.
But you should not refrain from using such a beneficial communication service because of that. There is a simple method to create an account without putting your private data at risk. You can just buy a virtual no for WhatsApp on Sms-man and use it for registration. In practice, there is no big difference as this messenger works via the Internet. Your phone number is needed for identification only. Besides, you should not worry about ban risks. You can be sure that your virtual WhatsApp number will be successfully accepted by the security system of the messenger. You will be able to use all the functions of this app without any limitations.
Application for your Whatsapp Marketing Campaigns
Today everyone has WhatsApp and no one resists the temptation to check notifications! Do you know what the percentage of opening of incoming messages on WhatsApp is? 98%, against about 20% of the opening of emails. Now you can automate your communication with WhatsApp to send offers, information, quotes, articles, reminders, appointments, etc. , use a new SendApp software to target your customers in a targeted way.
You can import your address books directly from WhatsApp or from .csv, .txt, .vcf, iCloud, Google Contacts files and send personalized text messages with related links, emoji, images, audio, video, PDF files, Office documents, to all your contacts to groups and broadcast groups. Today you can do it thanks to Sendapp
How to buy a virtual number for WhatsApp business or a personal profile?
You will see that using our platform is super easy:
Create a personal account. You are not required to share any personal data except for your email address. We respect your privacy.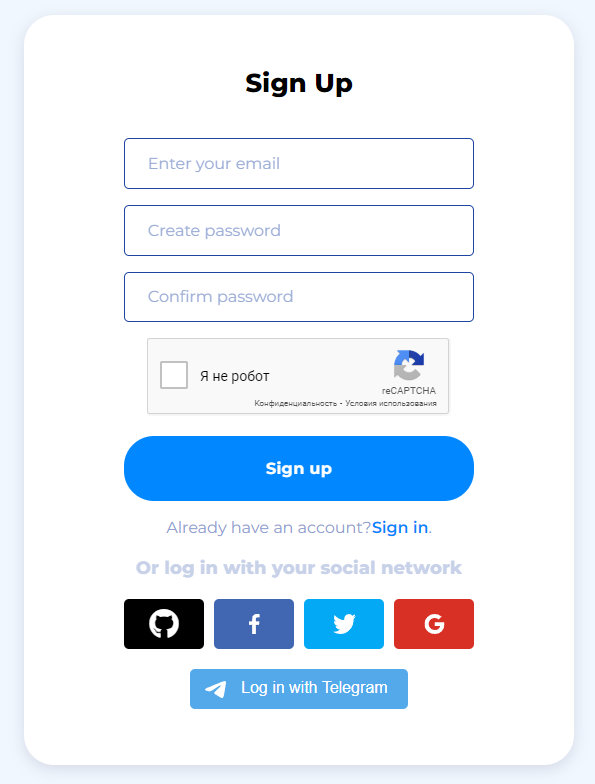 2. Make your first deposit to start shopping at our store.

3. Choose a country of a mobile operator on the main page. Sure, on our source, you can purchase a virtual US number for WhatsApp as well.

4. Select the service you need.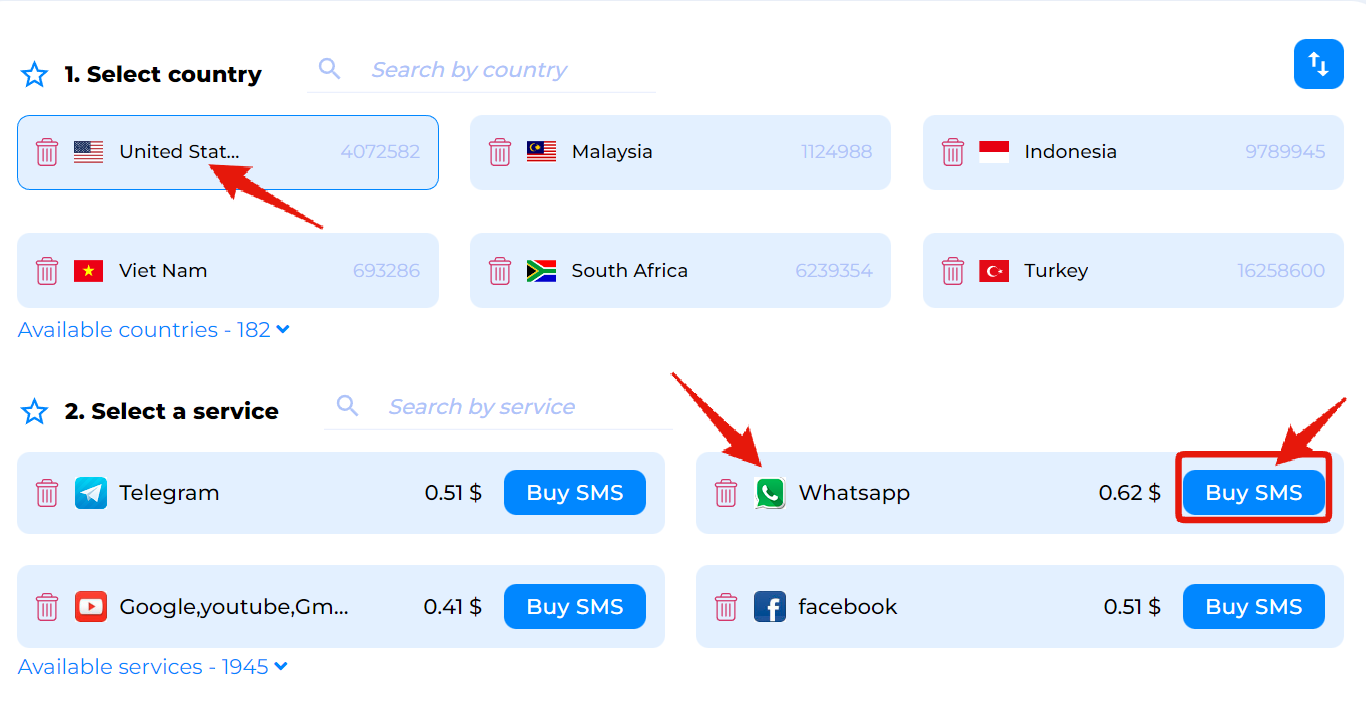 How to use a virtual number for signing up?
Now, when you have already got your virtual number for WhatsApp, you can proceed with opening an account on this messenger:
Start the app and paste the number.
2. Then, return to the page "Request History". Click "Get SMS" and wait a second for a code to appear.
3. Paste the code to finish the registration.
If you need more accounts on this messenger, just buy another virtual no for WhatsApp and use the guidelines above to sign up. Also, at our store, you can get a virtual number for Telegram, Viber, Instagram, Facebook, and other famous services