Discord account features
Discord account offers various communication tools that can be useful for both ordinary users and business communities. Let's consider some of them:
Servers and chat channels. The Discord messenger allows you to create both chat channels and separate servers with several channels of different directions, in which server administrators can grant participants certain roles and access rights.
Public and private text chats, audio-video conferences. The Discord app provides users with many ways to communicate with each other.
Sharing files in chats. For a basic account, you can send files up to 8 MB. However, in the paid version, the volume increases to 100 MB.
streamer mode. This feature helps to hide confidential or personal information while streaming. It will be useful for those who are tired of pop-ups and annoying viewer invitations.
Screen sharing with or without sound. This feature is indispensable for holding weekly rallies or presenting a new product.
Sending links. The streaming platform allows you to send preview links to chats and links to channels – for example, if the file size is larger than allowed.
Convenient search. The platform provides a large list of filters to search for the desired content (messages, images, videos and other media files).
Several options to work with. In addition to a mobile application and a PC program, there is a browser version of Discord. No need to install VoIP application on PC. Ease of use is also facilitated by fast registration: for authorization in the system, you only need to specify a username without e-mail confirmation.
The program is available for iOS/Android. All functions of the desktop version (for PC or laptops) are also available for mobile devices.
How to create Discord account without phone number?
Discord account must be verified. The easiest and safest method is to check by phone. But there are times when there is no desire to share your personal phone number for verification. A simple solution for this is to use virtual numbers. SMS-MAN is one of the best virtual number services. In this article, we will show you a simple guide. Just follow these steps to create a Discord account.
Firstly, to create a Discord account with a virtual number, you need to create an account on sms-man.com.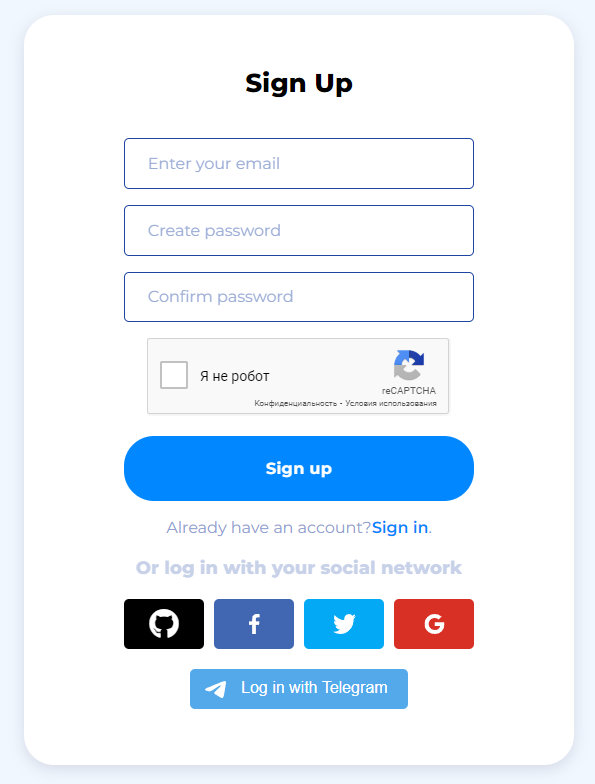 Secondly, replenish your balance by selecting "Payment". Top up your balance using an available payment system.

Return to the main menu and select the country and service "Discord".

Buy a virtual number for Discord by clicking the "Buy" button. Finally, you can now use it to receive SMS upon registration.

First of all, now you can use the purchased number to verify your phone number. To receive a confirmation code, simply click the "Receive SMS" button.
That's it, you can now create multiple Discord accounts! This method also works if you want to create a Wechat account, Ebay, etc.
Our Telegram channel
Didn't find a suitable payment method presented on SMS-Man? There is a solution and it is very simple. For example, you can use our dedicated Telegram channel to get a fake virtual phone number for free.There, we provide up to six virtual phone numbers from different countries daily, which subscribers can use to register on various sites and applications without exception. So there is no difficulty in using them to create a Discord account.