Taobao is one of the largest Chinese Internet stores. It is used by millions of people from all over the world. Their assortment is so wide that one can hardly name at least one good, which cannot be bought there.
Today, Taobao register without phone number is impossible as you should link your account to it. However, in this article, we will tell you how to circumvent that rule.
Creating an account: step-by-step instructions
To start with, let us discuss how to sign up in a standard way, and, afterward, we will explain how to register a Taobao account without phone number.
We would like to highlight right away that, as of now, registration is available both in Chinese and in English. So, be sure to strictly stick to all the points from our guidelines, and you will not face any problems with creating a profile.
The sign-up instruction:
Open the official website taobao.com.
Press the button «登录/免费注册», as it is shown in the photo below.
3. Select the English language.
4. Take the following steps: choose the code of the suitable mobile operator, enter your contact number, move the thumb control to the right, agree to the rules, and press "Next".
5. You will receive an SMS with a verification code. Type it in the next window and click on "Confirm".
6. In the next box, you need to invent a password and enter it several times. Besides, you should indicate your electronic address and login. Then, press "Submit".
7. Ready! You've got your personal profile.
Now, let us move to registering a Taobao account without phone number. The procedure does not differ much from that described above. The only difference is that you should use a virtual number.
Buying a virtual number for Taobao register without phone number
On our website, you can purchase a temporary number for signing up to this online store from $0,17. Using our services, you can both easily register without a SIM card and get as many accounts as you want. In addition to cheap prices, we offer a wide selection of payment methods, as well as a huge list of mobile operators from many countries of the world.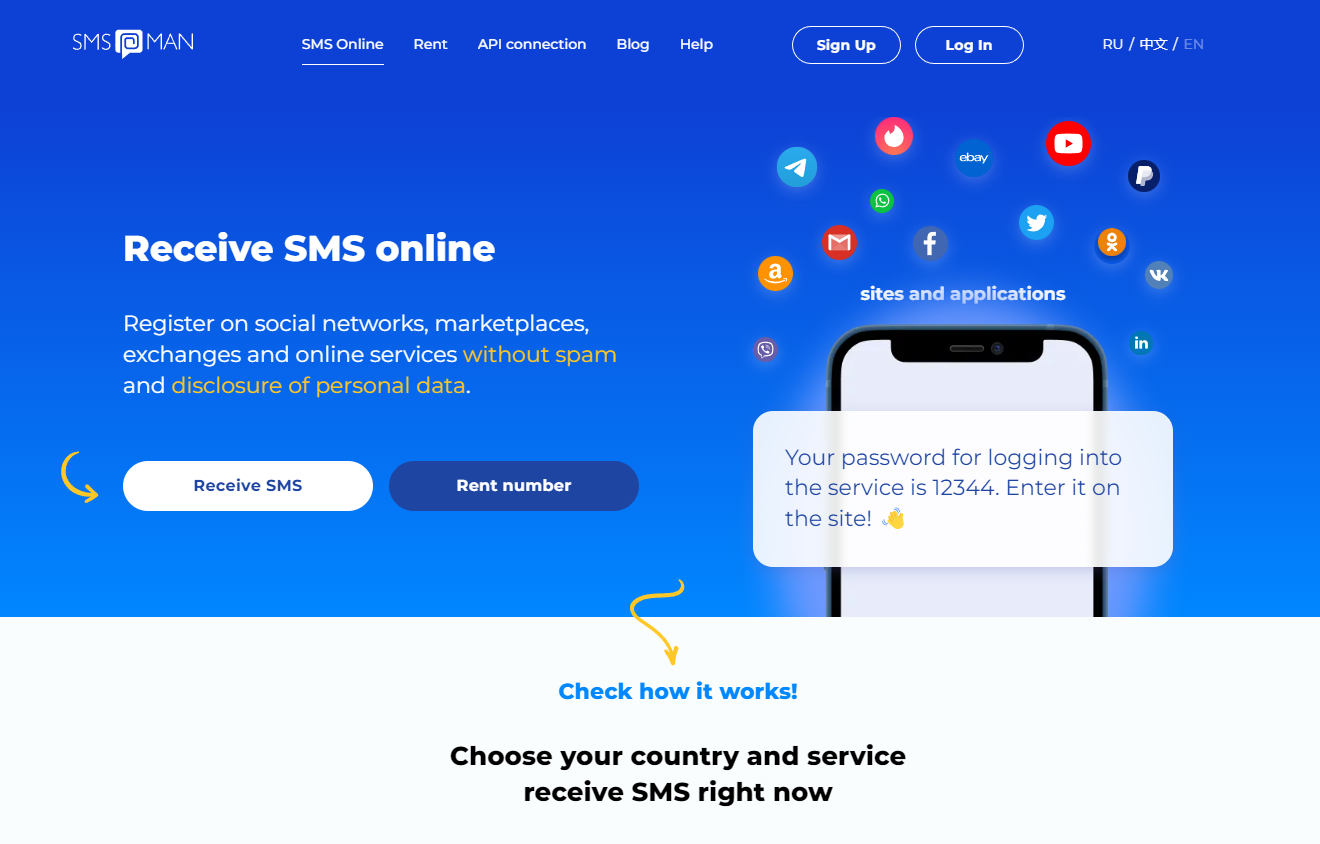 Registration with the help of a temporary number (detailed guidelines):
Register by filling in 4 lines only.
Go to the section "Payment" and make a deposit.
Return to the main page and press the large round button "Select an application".
Type "Taobao" in the search line and choose this service.
Then, you will see a long list of virtual numbers for this online store. Click on a button next to one of them.
It will be automatically shown in your personal cabinet.
Afterward, you can start creating your Taobao account without phone number. Complete the registration as explained above. Enter the virtual number you have bought. After the store sends you an SMS with an activation code, return to your personal cabinet at sms-man.com and click on "Get SMS".
Copy the code and paste it into the corresponding line. Finish the registration according to the instruction and get your valid account.
Vyacheslav is SEO expert at SMS-MAN. He also writes on virtual numbers and SMS verification issues on SMS-man Blog.
You can reach Vyacheslav at: z@sms-man.com