Those who create additional accounts on various apps have long known that Ecuador phone number is one of the best solutions. It is cheap, has a wide application range, and at the same time is always available in stock at SMS-Man. You can start enjoying all the benefits of such a service today without providing any documents and even without leaving home.
Ecuador number as a simple and convenient tool
In comparison, a virtual phone number is a much better choice than a real one when it comes to signing up or completing verification on different online apps. This does also greatly apply to Ecuador numbers. It is one of the cheapest options on the market while its quality leaves nothing to be desired.
Ecuador phone code for virtual phone numbers is the same as in the case with the real ones and is set to +593. So it is impossible to notice the difference. For the same reason, such numbers are easily accepted by any application. They can send verification codes from any site that requires users to verify their phone numbers. Because of this, Ecuador phone numbers are in great demand.
Virtual phone numbers and safety
Safety of use stands apart among the main advantages of virtual phone numbers. It is expressed by the following features:
Impossible to track location. The only information available in this plan is the country code of the phone number. However, firstly, this does not say much about the exact location, and secondly, it does not guarantee anything. Since a virtual phone number can be used from anywhere in the world.
Impossible to associate with the user. Virtual phone numbers do not have any public information. It is impossible to find anything about them on the Internet. For this reason, all their users remain anonymous and safe.
Impossible to attack with spam calls and messages. Even if your data ended up in the hands of scammers, you have nothing to worry about. Virtual phone numbers are configured to only receive messages from specific applications, while their use occurs on special sites, and not on the phone. It is simply impossible to call or send a spam message to them.
Ecuador phone number stand out with all these characteristics as well. So there is nothing to worry about in terms of safety.
How to obtain Ecuador virtual number for receiving SMS?
Want to create additional accounts on social networks or promote business on the internet with greater efficiency? Ecuador mobile number is a great choice for solving both tasks. Here is how anyone can get it without much effort:
1. Create an account on sms-man.com and use it to log in to the platform.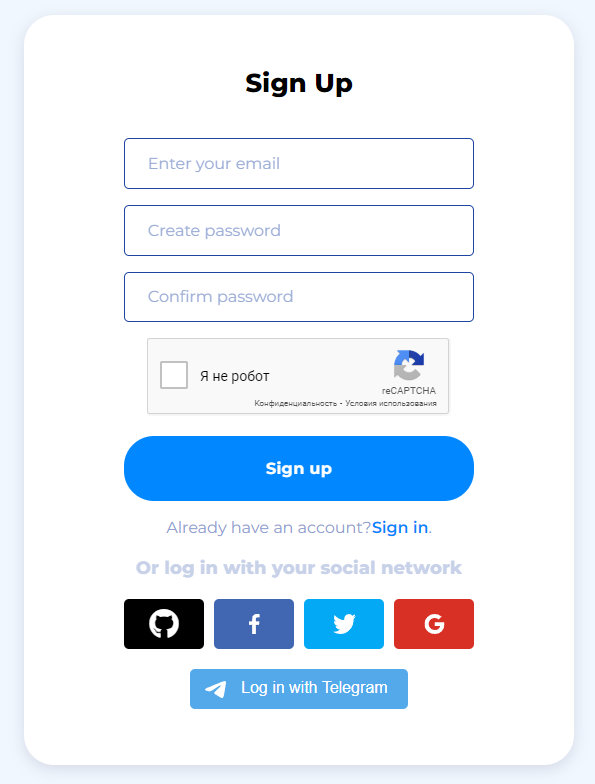 2. Choose desired payment method to replenish the profile balance.

3. Once payment is processed go to the homepage of the website and select Ecuador number on the countries list.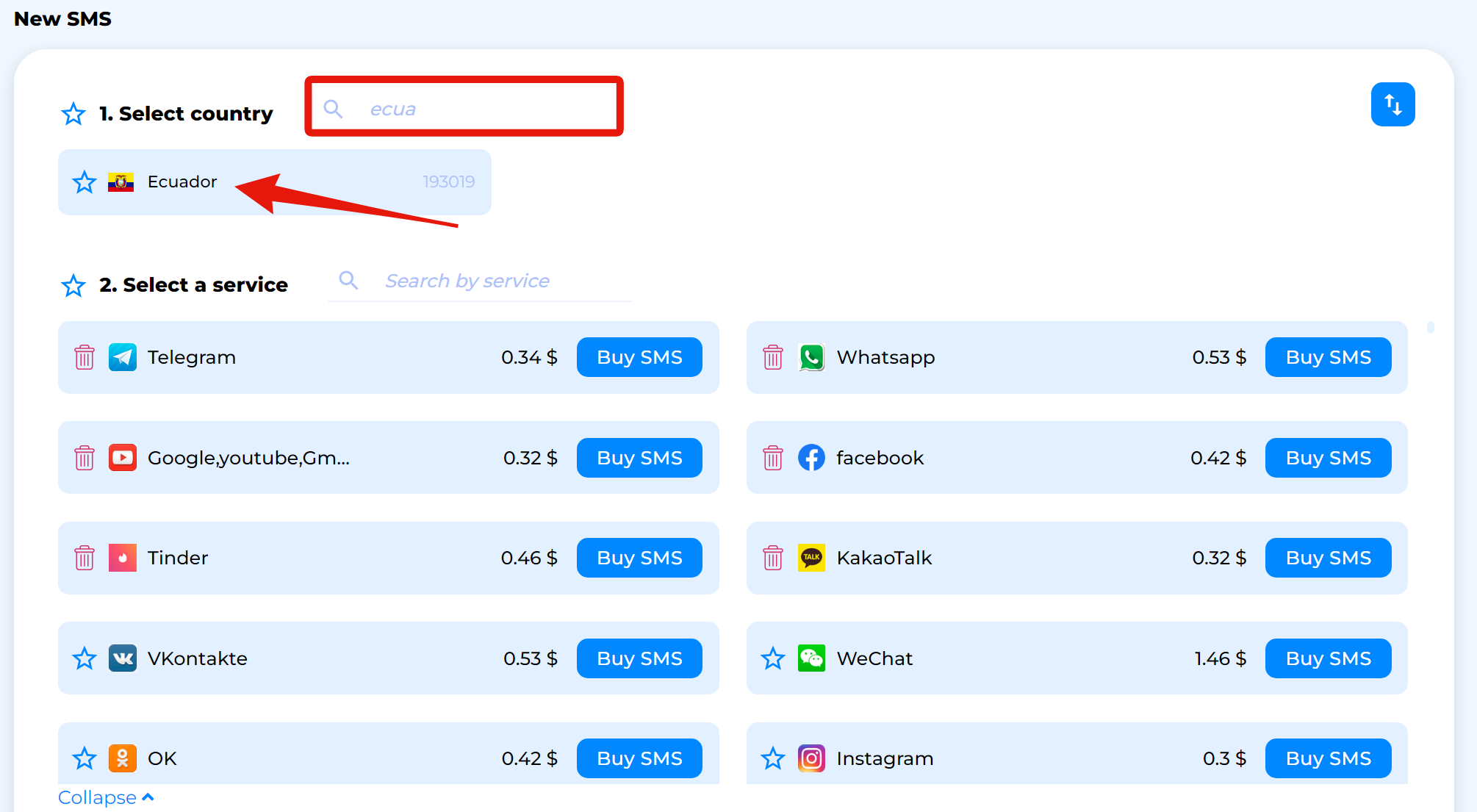 4. On the next tab choose the app that it is required to receive a verification code from.
5. Click the according button to get a virtual phone number.

The last step is to receive SMS online from Ecuador. For this simply enter obtained phone number on the registration or verification form within the chosen app and send a one-time password. To reveal the received text message click the «Get SMS» button that is placed next to the phone number on our website. As you can see, the process of using Ecuador number does not take much time and does not require special knowledge. It's available to everyone.