Naver is the most popular search engine in South Korea, it is much more popular than Google. According to traffic statistics, 78% of Internet users in Korea give preference to this search engine, while Google is used by 5% of the population.
This source is so popular primarily because of a policy that focuses more on the internal market. It has a main platform and includes many services such as a translator, mailboxes, a music service, office software, payment systems, and many other helpful extras.
In this article, we will describe how to register a Naver account without phone number step by step, as well as how to get many mailboxes on this platform.
Is it possible to get a Naver account without phone number
The procedure of sign-up is similar to registration on other websites. You need to take the following steps:
Go to the official source – www.naver.com.
Click "Sign up" as in the photo below.
3. Tick the boxes and click "Confirm".
4. Now, let us deal with filling in your personal data:
Create a user name – it's your login (the name of your email).
Now, you need to enter your password (8 or more characters – mix letters and numbers).
Enter your name, surname, and birth date.
Gender – choose your sex.
Recovery Email (Optional) – Enter an additional email if you need it.
Mobile Phone – First, choose the operator's country, and then enter your contact number and press "Send code". Now, wait for an SMS with a code, and, then, enter it in the latest line.
5.  Click on "Sign up".
Done, now you can use email and all the other services offered by the popular Korean search engine. As you can see, one cannot create Naver account without phone number using a standard method.
But what if you need to get more than one mailbox? What should you do in such cases? You can use a virtual number for registration. It will cost you much cheaper than buying an additional SIM card. Now, we will tell you how to do that in detail.
Using SMS activation services to register a Naver account without phone number

The procedure of using a virtual number for sign-up hardly differs from creating a mail address using a usual SIM-card. The key difference is that you use your personal profile on one of the websites distributing virtual numbers instead of a mobile phone.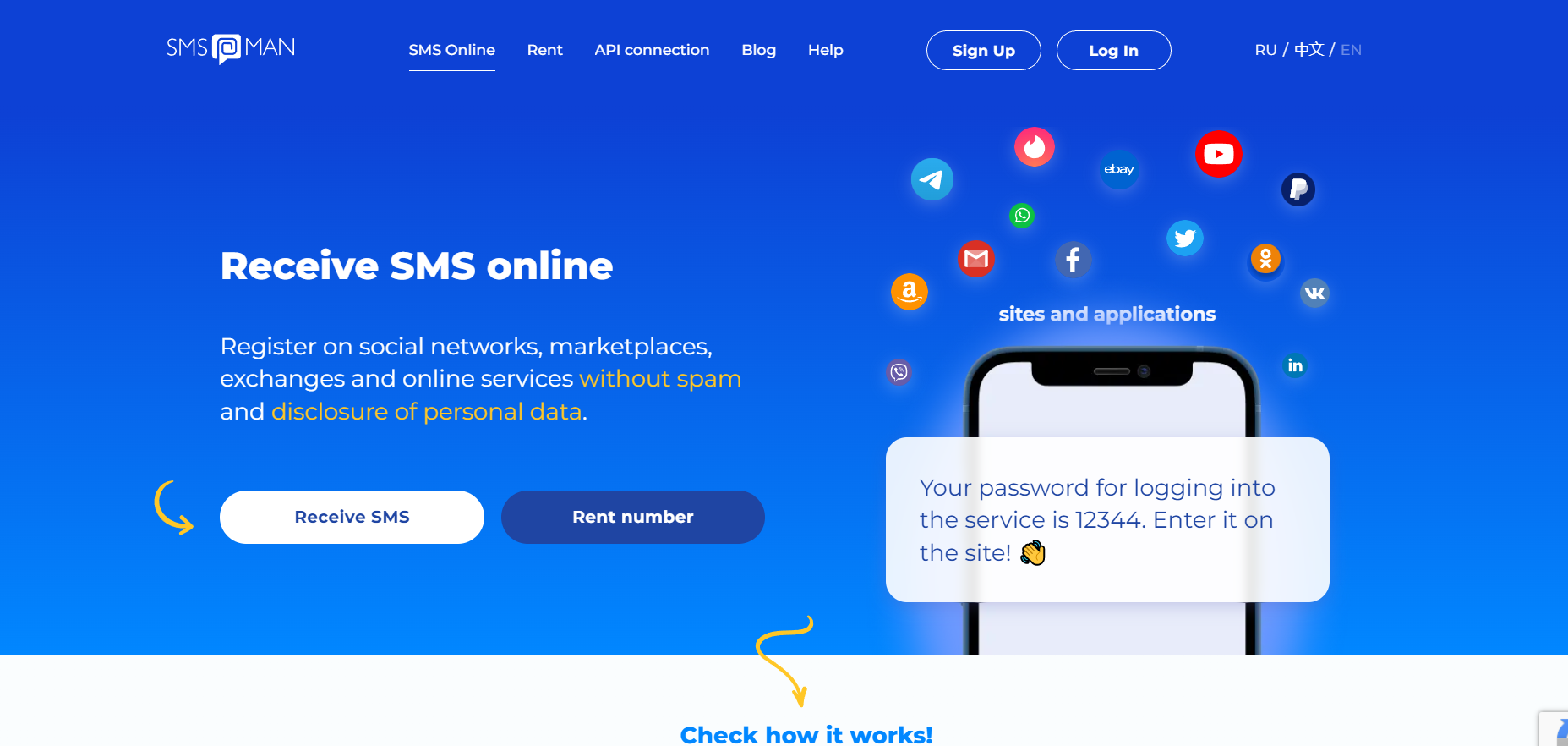 One of the sources that offer such services is sms-man.com. The website has several advantages over its competitors:
It offers extremely cheap prices. One number costs from $ 0.05 only.
Another crucial benefit is a large quantity of phone numbers for Naver as this search engine is not very popular in Russia.
You can make payments in dollars, rubles, and cryptocurrencies. So, you can easily send deposits from any corner of the globe.
You can use a large selection of different payment systems to deposit your account.
There is a wide range of countries to which operators are linked.
You can get support service via chat.
These are only the main advantages of the service. If you decide to create Naver account without phone number and to buy a virtual number at sms-man.com, you can read more details in the section "How To" on this website.
Summary
Article Name
Creating a Naver account without phone number
Description
Step-by-step instructions on how to sign up for the Korean search engine Naver and how to create Naver account without phone number.
Author
Publisher Name
Publisher Logo