Uber Eats is an online food ordering and delivery platform launched by Uber in 2014. Users of the platform can view menus, reviews and ratings, order and pay for food from restaurants using an app on iOS or Android platforms or through a web browser. Users can also leave a tip for delivery. Payment is charged from a card on file with Uber. Food is delivered by couriers in cars, scooters, bikes or on foot. The service operates in 32 countries. How do I create fake account in Uber Eats?
Regardless of whether you are going to use the Uber service as a passenger or as a driver, you need to register. To do this, you need to enter the following data:
E-mail address;
telephone number;
FULL NAME;
bank card or payment system details.
Some users want to sign up for Uber without a phone number. Passengers may have their account blocked because of frequent false cab calls. Drivers may need a new profile because of the bad reputation of the old account. In both cases, a new phone number will be required.
Registration in Uber  cab without a phone number
Before you can create a new Uber Eats account, you must sign up for an Uber account.
Often online users are offered to buy an Uber account. I do not recommend this. Uber regularly monitors the transparency of its service, so such profiles are often blocked. You can buy an Uber account, and one day later you won't be able to use it.
The best option is to register in Uber driver himself. But how to do it without a phone? It's very simple, use a virtual number. It can be taken for temporary use for about 20-30 cents, get an SMS with a code and enter it in the Uber app.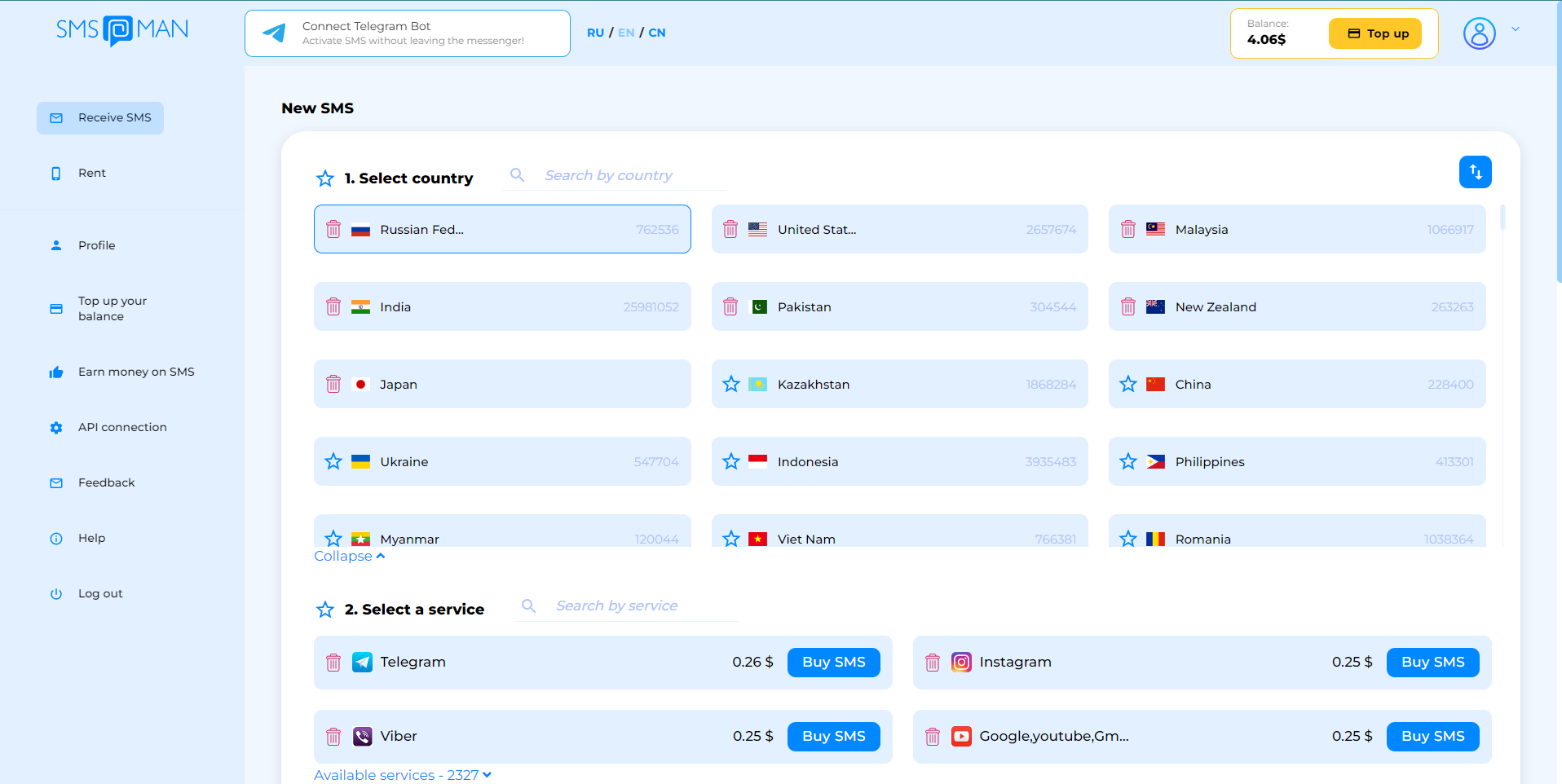 One of the verified services that provide virtual numbers for Uber cab registration is sms-man.com. . The site is notable for its low cost and convenient functionality for creating additional accounts in social networks, advertising platforms, messengers and other popular services. Virtual number for Uber cab registration will cost about 20 cents You can choose the country to which the mobile number is tied.
Get a virtual number to register with Uber without a phone number in 6 easy steps:
Do a quick registration on sms-man.com.
Go to the menu and select "Payment". Refill the account in a convenient way. Service supports rubles, dollars and cryptocurrency.
Choose a number and click "Get".
Copy the number and paste it into the appropriate registration field in the Uber app.
Go back to sms-man.com and go to your personal cabinet and click on "Get sms". Copy the confirmation code.
Paste the code into the Uber application.
After that, get discount in Uber
With sms-man.com we easily registered an account with Uber cab delivery service without a phone number.
How to get free phone number?
In conclusion, to get free phone number you need to follow 3 steps:
Subscribe on our Youtube channel.
Put your like on this video.
Send screenshot with your like and subscription to t.me/smsmancom.
Or just subscribe to our channel with free numbers in Telegram
it's very simple, go for it!