An Apple ID is an account you need to install apps from the App Store. Synchronize photos and various data with iCloud, buy content from the iTunes Store, and more. If you have an iPhone, iPad, Mac, or other Apple device, you won't be able to use it to its full potential without an account. You can sign up for an Apple ID in your browser, on your mobile device, or on your computer. Today we will look how to create apple id without phone.
Fake apple ID
If you have ever encountered a situation where after clicking a link to some application in the App Store you get a notification that the application is not available in your country or region, you have been introduced to App Store regional restrictions.
They are designed to limit access to certain apps in certain regions, and are often used to test games in a limited list of countries.  Another one manifestation of regional limits is the lack of an existing application in the App Store search results.
To get your wished app from a foreign App Store, you need to go to the digital store with an Apple ID with the right region. That is, whatever region the Apple ID is in, the same region the App Store is in. And here we have two options: to change the region of the existing account or create a new one.
To create a new  account, you'll need a verification code apple from a phone number that you haven't previously registered your Apple ID to. The target region will be the United States.
Sms receiving service for creating an apple id without a phone number
SMS reception services help to solve the problem of registering fake accounts. Leased numbers can be used to verify pages and confirm any actions where an SMS code is needed. And they also provide anonymity on the Internet, which is also important for an arbitrator. There are many different ways to find service to receive sms online. You will find many fakes web-sites for free numbers. After all I would like give you advice to use sms-man service. It's the best because:
It's very useful
You may take Hong Kong numbers for the social networks, online shops etc.
There are democratic prices.
You may add your wallet for 1 or 5 $ and use it more than for 10 sms and if you will not get a sms at first time you will may take a new number for free to get sms
There are more than 10 ways to add your wallet
Sms man has the fastest payment shipping. Try it
And for the more discounts use my referal link "BeBetter"
How to create an Apple ID without phone number
1. Go to the Apple ID support page in a web browser.
2. Click Create Your Apple ID.
3. Fill out the requested information.
4. Solve the captcha.
5. Go to the SMS-MAN Web-Site, top up your wallet and take a number for verification code apple.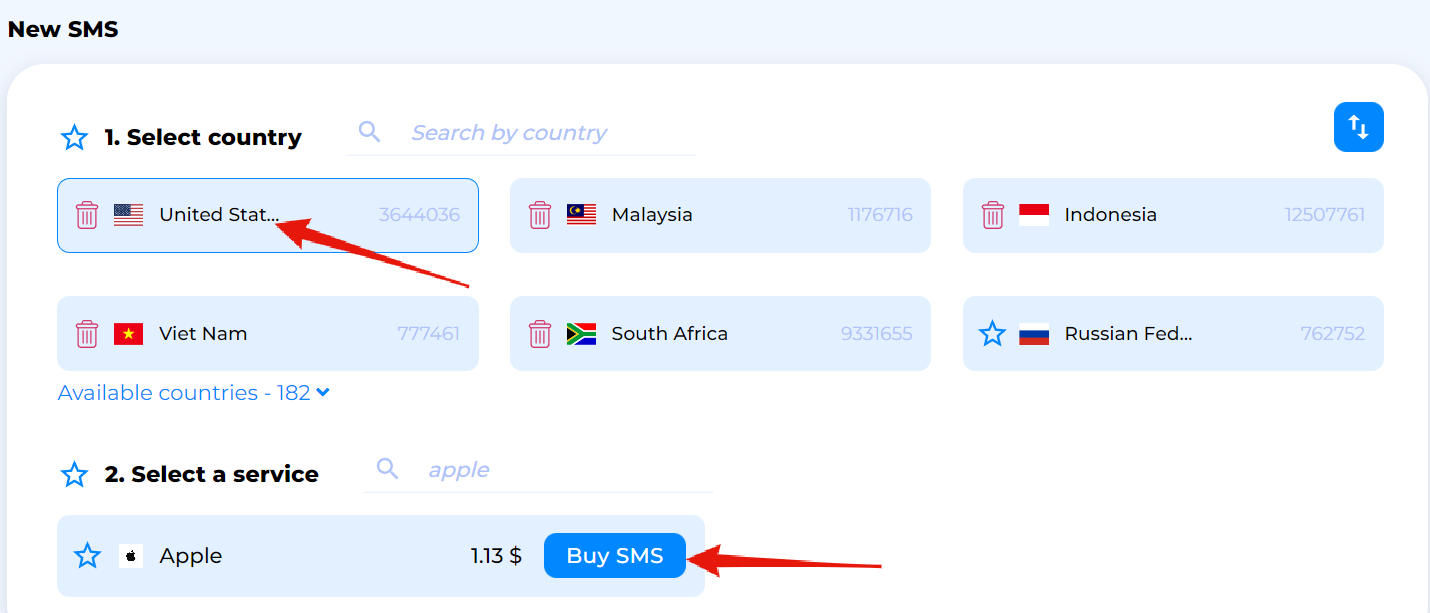 6. Click Continue and follow the on-screen steps to verify both your phone number and email address. Once this is complete, you can log into your Apple ID.
Reach SMS-MAN on the other social platforms
If this informstion was usefull for you use my referal link for saving privacy "BeBetter" 
Follow sms man youtube channel for the more useful information
At the YouTube channel you may find much useful information about using SMS-MAN service with different platforms like Discord, Coinbase, Instagram, Twitter, Google and much more

Also We have social media: