Grindr is a very popular dating website for lesbians, gays, and bisexuals. Its main advantage is the absolute anonymity of users.
There, users with non-traditional sexual orientation can easily get acquainted with people with identical orientation without disclosing personal information.
Due to its wide functionality, the social network attracts many users from all over the world. You can both use it via the website and download the application for Android or iOS.
Brief information about this platform:
the total user base of more than 30 million people;
used in more than 190 countries;
more than 25 million new photos are added daily from users;
the geolocation feature allows you to find new people right next to you;
all features are free, but chatting is only available with a premium subscription.
Gay, lesbian, and bisexual people can use ratings and private messaging to chat with each other. Ratings include three different emojis (Hot, Friendship, Interest) that you can send to other members and wait for a response.
There are two ways to connect with other members: private messages and ratings. You can write to any user you like in your country.
The conversations are filtered by categories: favorites, read, unread. Ratings include users who are interested in you in one of three ways: Interest, Friendship, Hot. You simply send one of the three emoticons to another member and wait for a reaction.
How to access Grindr without phone?
On the Internet, there are lots of complaints that this service often does not work in some countries. If you face this problem, try to change your browser. If it doesn't help, use one of the available VPN services to access the source from another country. To do this, you can install the extension "Browsec VPN" on your browser. If you want to watch it on your smartphone, you can download the "Hola" browser on it. Certainly, you can also register via a virtual number linked to another country. We will tell you more about that below.
How to create an anonymous account on Grindr with virtual phone number?
You can sign up at grindrpc.com or download the app from Google Play or App Store.
Registration through Facebook is also available.
It takes you literally a few minutes to set up your personal profile.
You do not have to confirm your e-mail.
At the latest step, the platform will ask your permission to share your geolocation data. When registering on this dating website, you will have to pass SMS verification. It is a must.
However, not every user is ready to disclose his personal number to register on the website for people of non-traditional sexual orientation. In such a case, the best option would be to buy a virtual number for SMS activation on Grindr without phone. Such services are quite cheap and allow you to remain completely anonymous.
Buying a virtual number to use Grindr
You can buy such a temporary number for Grindr at sms-man.com. Here, it will cost you only 16 cents, which is much cheaper than on other services.
You can choose to which country it will be linked. In addition, our website allows you to pass SMS verification for other popular dating apps like Hily, Skout, and Pof.com.
You can deposit your account in rubles, dollars, and cryptocurrencies and use the service in any country.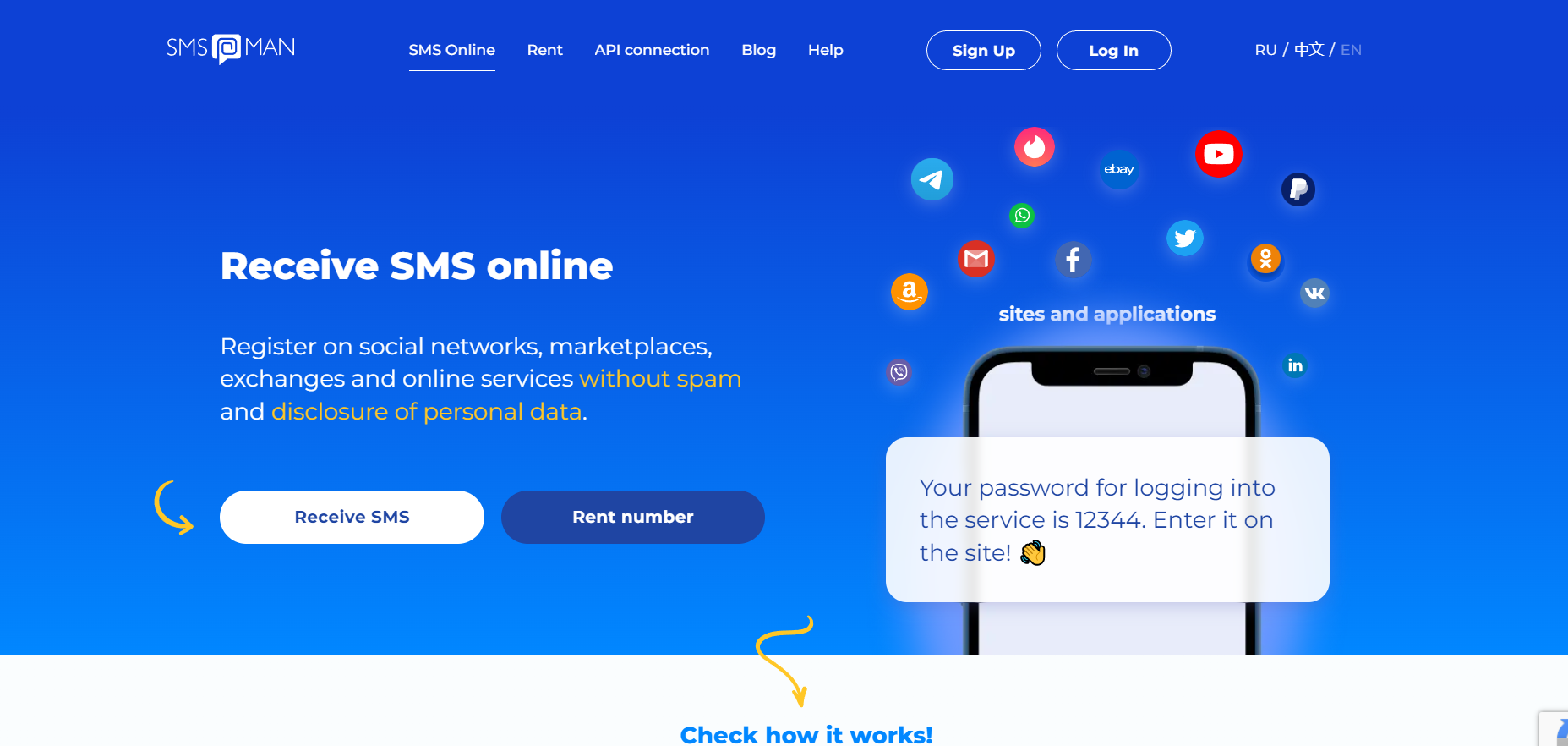 How to buy a virtual number to create Grindr without phone (a step-by-step guide):
Go to sms-man.com and register with your e-mail.
Open the "Payment" section and deposit your account with the currency of your choice.
Return to the main page and search for "Grindr".
Choose one of the virtual numbers and click on "Get".
It will be automatically added to the personal cabinet. From that moment, it will be ready for use.
Copy it and paste it into the corresponding line when registering in the dating app.
To receive an activation code, go back to your personal cabinet at sms-man.com and click on "Get SMS".
Paste this code in the appropriate field in the application.
With the help of sms-man.com, you can register as many accounts as you want on Grindr without phone and always remain anonymous.
Vyacheslav is SEO expert at SMS-MAN. He also writes on virtual numbers and SMS verification issues on SMS-man Blog.
You can reach Vyacheslav at: z@sms-man.com