As you know, today, most online platforms ask their users to provide their phone numbers. There are two key reasons for such a requirement. First of all, in such a way, companies strive to prevent scammers from creating multiple accounts. Secondly, a user can use a number linked to prove that his account belongs to him, for example, if he loses his password or if his profile is hacked.
So, at first glance, a demand to provide a number seems to be logical. Yet, on the other hand, you should take into account that, when you share your contact information, you put it at risk. No service will guarantee you its security. Sure, every website will take certain steps to protect your privacy. But, if your profile is hacked and your data is stolen, the source will not bear any responsibility for that. Hence, the best variant is to avoid disclosing your personal data.
What if a platform does not allow registering without linking a mobile number? Use a fake number. You have two options to choose from. The first one is to buy an extra SIM card. But that will cost you a significant sum of money. Besides, you may be required to provide your ID or unlock your smartphone for that. Too much fuss, don't you think so?
How Germany mobile number works?
Germany has adopted the GSM 900/1800 mobile phone standard. Mobile telephony in Germany is expensive, even compared to other European countries.
The market leaders in mobile services are several major operators – O2, Vodafone, T-Mobile, E-Plus and Ortel Mobile.
However a German SIM card costs an average of 10 € (5-7 € on account) and can be purchased in many shops or large supermarkets (Lidl, Tchibo). It can be topped up by buying special cards (at the same place where the SIM card is sold), over the counter at a shop or by charging directly to a bank card (if you have a bank account in Germany).
As you can see, German numbers are expensive enough, but no need to worry. The web service Sms-man has a much more advantageous solution for you. We offer you to buy a disposable number for receiving a message with a code for registration. That will cost you much cheaper. For example, if you live in Germany, you will probably choose a virtual German mobile number. At our store, you can get it for $0,10 only!
Moreover to the point, our services are provided on an anonymous basis. We will not request you to provide any personal data – only your electronic address and that's all.
How to purchase a virtual German phone number from our source?
One of our priorities is to make our clients' lives easier. So, using our services is simple and quick:
Make a personal account at our store.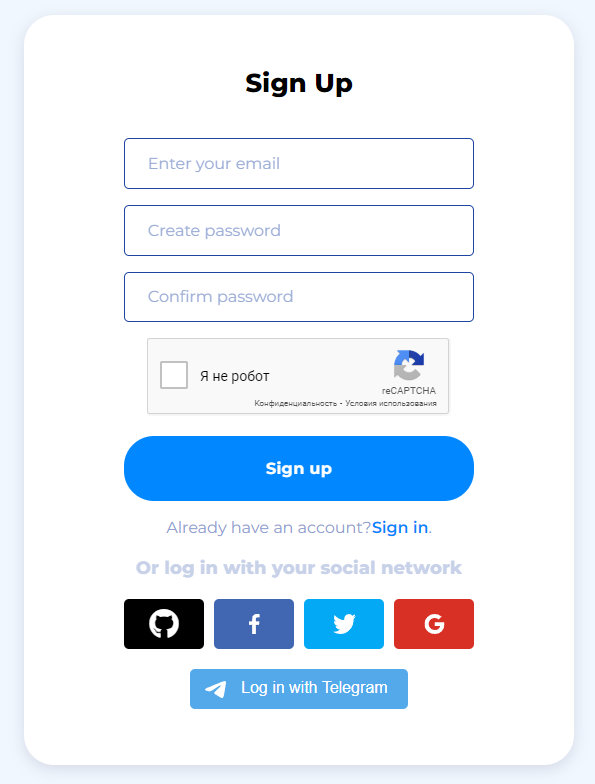 2. Deposit your account in any currency you like.

3. Open the home page and click on the correct country. In case you do not see it in the list, make use of a search bar.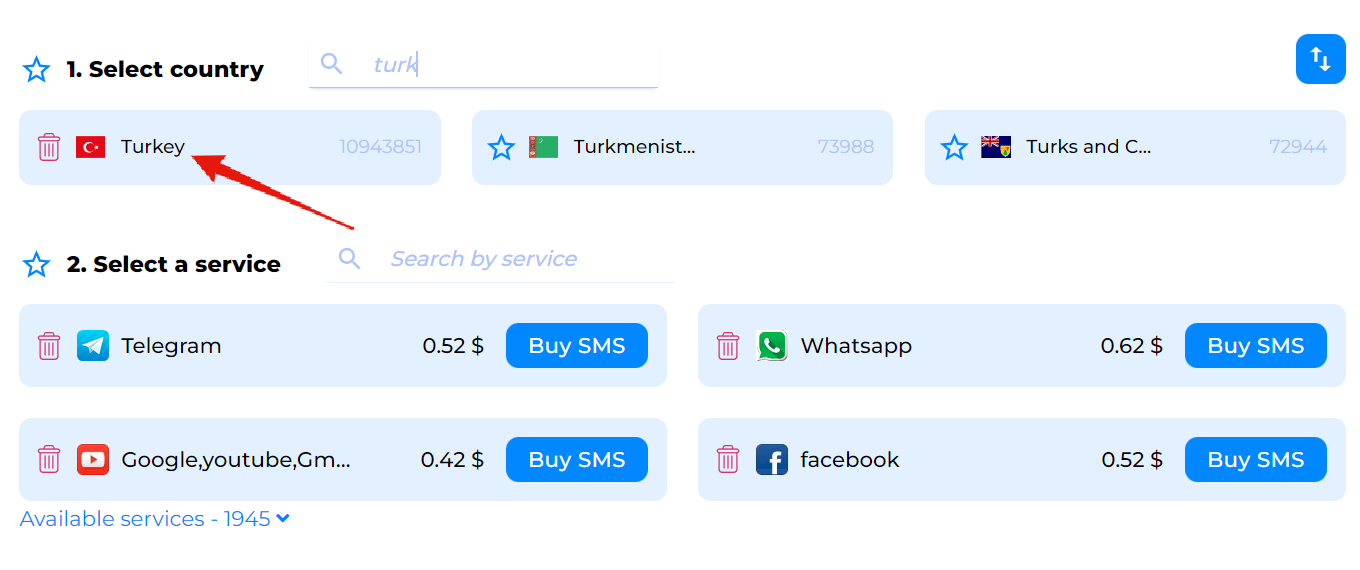 4. Choose, on which website you want to register. You can choose Facebook, Instagram, Gmail, or any other popular platform. There are more than 500 options available.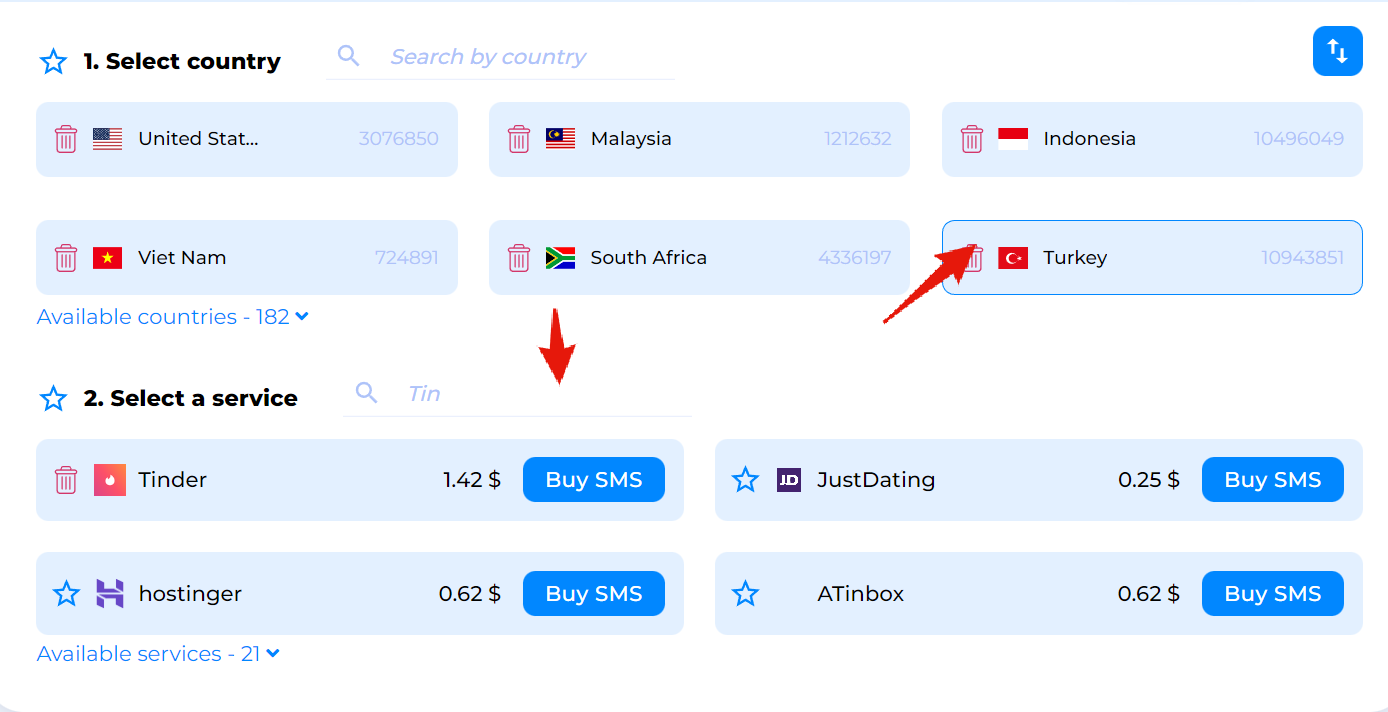 5. If you need to copy the virtual German number bought, find it in the "Request History" tab.
6. Now, you can freely use it for signing up for the platform needed. Just enter it in the registration form and wait for the system to send you an SMS with a code. Then, return to "Request History" and receive the code.
You can safely use the account created for any purpose without worrying about any investigations by the security system. You will not face any problems.
Sms-man.com
5
Sms-man.com
Virtual number for sms verification
German virtual phone number